06 Aug 2019
Featured Interview with Managing Director of Spectur Limited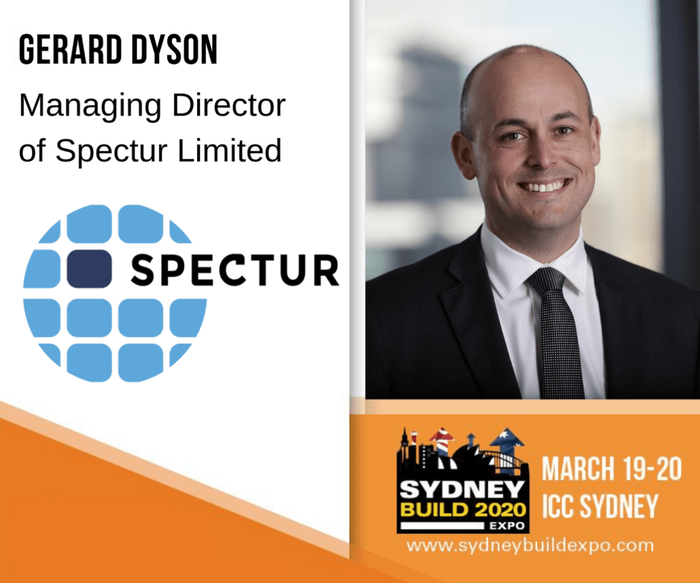 In the build-up Sydney Build Expo 2020, we wanted to provide attendees with the opportunity to get know some of our exhibitors! This month's featured exhibitor interview is with the Managing Director of Spectur Limited who enjoys outdoor activities with his family and serving dinner out of his Big Kettle Grill.
What is it that your company does exactly? what is your main USP and how do you feel that you stand out from the crowd?
We currently provide deterrence, surveillance and warning solutions for business customers, using remote solar-powered IoT and camera devices connected to our cloud-based software applications. We provide the most reliable platform for solar-powered IoT and camera solutions. Our solutions stand out for their industry-leading up-time, lowest false alarms and highest detection rates. Our ability to customise our hardware and software solutions makes us almost unique in the market.
Over the coming 12 months, what do you have planned in terms of launches or new initiatives?
We are planning expansions to the range of IoT devices that we will be supporting. We are looking at upgrading our core platforms to enable greater expandability and also improving the SaaS platform to include additional in-house and third-party analytics.
What are the biggest opportunities and challenges facing the construction industry this year?
Declines in the building industry overall mean a need for increased competitiveness and also sadly and increase in crime. Spectur is well-positioned to positively impact both.
Are there any key local or national initiatives, charities or pledges that you feel that government and the industry should get behind to support the construction industry and why?
Ongoing encouragement to support Australian companies both in construction and supporting industries and technology is always welcomed. Building a broad base of the industry creates more opportunities for all Australians and does not necessarily require artificial financial instruments.
Who has impressed you most in the industry and why?
I have only returned to Australia and this industry in the last 12 months. Too soon for me to call. Looking forward to finding them!
What's your biggest achievement/proudest moment (In and out of the industry)?
Raising 4 amazing sons who are healthy, happy and well adjusted.
What do you do to let off steam?
I love to watch my kids play sport, play the piano, ride my bikes and have a jog. Anything to be outdoors and active.
Best place to get dinner?
Out of my big kettle grill.
Karaoke song of choice?
Mister Mister - Broken Wing
Who would play you in a movie?
Ferris Bueller
What would you do if you won the lottery - (what are you going to do and where)?
Get someone to do all the projects at my house and take my family to the North West of Australia for a long holiday.
Favourite country/place to visit?
Australia (and if that does not count - second best would be Canadian Rocky Mountains)
Thanks for taking the time to talk to us, Gerrard! Check out the Spectur Limited website and the other companies scheduled to exhibit at Sydney Build Expo 2020.