17 May 2022
Featured Interview with EGM - RSM Australia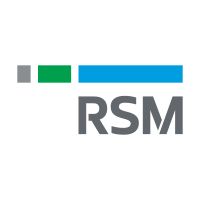 In the build-up Sydney Build Expo 2022, we wanted to provide attendees with the opportunity to get know some of our exhibitors! This month's featured exhibitor interview is with the EGM -Sales Director NetSuite of RSM Australia, Brynt Moggach, who love going to USA.
What is it that your company does exactly? what is your main USP and how do you feel that you stand out from the crowd?

RSM is the global destination for your Audit, Tax and Consulting needs. The ERP Consulting division within Australia helps clients with their digital transformation journey by deploying Oracle NetSuite to help construction firms grow and profit. RSM Australia is unique in that we provide NetSuite ERP solutions, accounting and tax services, and outsourced services to clients within Australia and JAPAC.
Over the coming 12 months what do you have planned in terms of launches or new initiatives?
NetSuite Buyers Guide
We have simplified the process by developing a simple selection guide that takes you through the process of reviewing your current accounting system and how it compares with NetSuite.
RSM has partnered with Re-Leased to work together to educate and support property and construction clients on the benefits of digital enablement to enhance their business decisions.
RSM is hosting CoreLogic's Tim Lawless, Research Director for a Property Update on the 22nd June. Where he will provide an overview of the trends, with some focus on the Sydney and New South Wales market, including; housing values and activity, the relationship between supply and demand and a summary of the tailwinds and headwinds that are likely to shape the housing market outlook.
What are the biggest opportunities and challenges facing the construction industry this year?

From a technology perspective, I believe many construction firms have had challenges with digital transformation due to the lack of a construction centric, cloud based mid-market ERP solution. A key component for any business is centralised data, which is accurate, consistent, and available in real time, and can be analysed instantly as things change in the business or on a project. NetSuite enables business owners and managers with access to critical decision-making data, allowing them to pivot quickly if required, thereby preventing overruns or losses on projects.
Are there any key local or national initiatives, charities or pledges that you feel that government and the industry should get behind to support the construction industry and why?

The construction industry has been hit hard, particularly over the last 24 months. Significant delays, labour shortages, and increasing costs of materials has put immense financial pressure on those in the construction industry. Ongoing government support in the form of grants, support payments, and continued spending on construction projects across the country would be welcomed by the sector.
Who has impressed you most in the industry and why?

We have been fortunate to work alongside several very impressive clients in the construction sector that have succeeded in pivoting and growing their businesses over the past 24 months, despite the adversity and risks faced by the industry. Having the foresight to plan ahead, make decisions quickly, and re-direct their business into new opportunities within the sector has been a pleasure to witness.
What's your biggest achievement/proudest moment (In and out of the industry)?

I am driven by helping clients achieve their digital transformation goals using technology. Watch this space for a new case study about how RSM and NetSuite have helped a local construction firm achieve their goals. One example of this would be the work that we have done with Rise Projects a property and development company based in Sydney. Rise Projects was looking for an accounting partner that could grow with them, had specialist expertise in the property and construction industry and a global presence with offices in a variety of countries outside Australia. Since that time we have been able to align with Rise Project's goals and objectives provides the required confidence going forward. "RSM understands our business, our goals and where we want to be in three to five years. They are forward-thinking and have a strong vision." Lara White, CFO of Rise Group.
What do you do to let off steam?

The outdoors is my go-to place for down time, be that the beach, remote camping, scuba diving or bush walks. I also enjoy an ice-cold beer after a long week, and hope to have one with some of the people I meet at the Sydney Build Expo. Swing past our stand K30 I might feel the urge to buy you a beer.
Best place to get dinner?

If you haven't tried Mr Wong in Sydney, its well worth a visit.
Karaoke song of choice?

Billie Jean by Michael Jackson
Who would play you in a movie?
Hmmm not sure I would ever be in a movie, but if I had to choose, it would have to be Mr Bean.
What would you do if you won the lottery - what are you going to do and where?

Well, I have always wanted to live on a remote island in the Whitsundays, and grow my own food, and fish for protein. This would definitely be on the top of my list.
Favourite country/place to visit?

Going to the annual NetSuite conference in the USA is always a highlight of the year. I generally take a little personal time for these trips and try and see a new place every time and have been to Las Vegas, The Grand Canyon, The Rocky Mountains and a few other places.

Thanks for taking the time to talk to us, Brynt! Check out the RSM Australia and the other companies scheduled to exhibit at Sydney Build Expo 2023.