13 Jul 2022
Developer Lodges Plans for $55m Adaptive Reuse Tower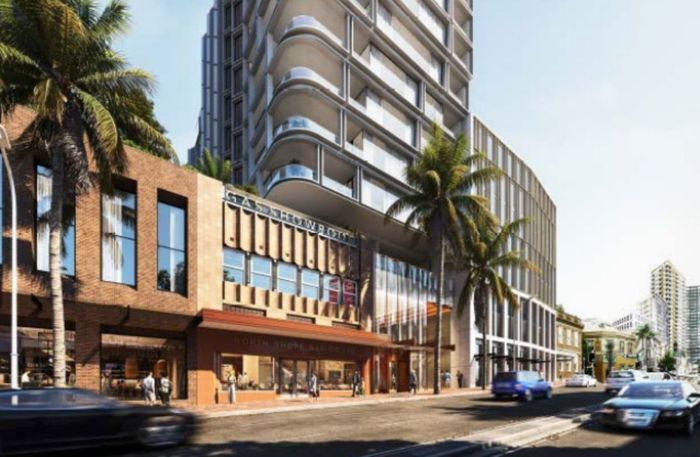 The heritage-listed former North Sydney Gas Works Co office building will be given new life by a 14-story mixed-use tower proposed for Crows Nest.
PDS has submitted designs to the North Sydney Council for a $55 million 61-apartment tower on the 2791sq m combined property at 290 Pacific Highway.
PDS, directed by Sameh Ibrahim, is the development's project manager on behalf of a private equity business.
The Crows Nest tower, according to Ibrahim, will be a "landmark project" in the neighbourhood, aimed towards owner-occupiers.
"We want to be digging in the ground as soon as we can get it approved," he said.
"There's so much commmercial availablity in the area, we wanted to focus on residential."
The development application calls for destroying existing buildings on the site while preserving the heritage fabric of the Gas Works headquarters in order to excavate four basement levels and construct a 14-story mixed-use tower.
The bottom floor and level 1 of the tower would house business tenants, with three and four-bedroom flats above.
The Rupert Villiers Minnett and Charles Cullis-Hill 1940s commercial building, designed by Rupert Villiers Minnett and Charles Cullis-Hill, is an interwar Art Deco structure with original marble stairs, structural terracotta tiles, and steel-frame windows that will be revitalised as part of the site's plans.
"The proposed development seeks the conservation and adaptive re-use of the Former North Shore Gas Co. by repurposing the item for contemporary uses and contributing to employment floorspace targets," the design report said.
"The proposal will deliver a contemporary development atop the heritage item to clearly delineate new works from old.
"The design has a contemporary form that appears to 'lean' above the heritage building through an 'inverse' setback strategy."
An east-west pedestrian walkway through the site will create a gap in the two-story streetwall, while the former North Shore Gas Co. facade and awning, as well as the original 1940s gas showroom signage, will be maintained and reinstated.
According to the design report, the tower above the heritage building would have a curtain wall facade with a muted palette and lightweight materials to distinguish between the old and the modern.
Crows Nest is undergoing urban renewal, with the planned Crows Nest Metro Station being constructed underground on the village's western outskirts.
It is scheduled to be completed in 2024 and will serve as a catalyst for development in the area following the release of the St Leonards and Crows Nest 2036 Plan by the NSW Department of Planning.