11 Jan 2023
Design Updates for Coffs Harbour Bypass Finalised, Construction to Begin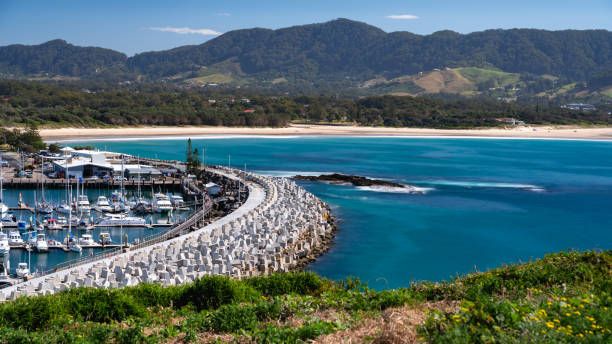 Construction on the Coffs Harbour Bypass may now begin in March thanks to the completion of the comprehensive design, which also included improvements to the interchanges at Englands Road, Coramba Road, and Korora Hill.
Although there have been improvements to the design, the overall layout, including the tunnels, has remained the same.

"This project will be a game-changer for all those who rely on this busy segment of the Pacific Highway, saving them time, increasing safety, improving accessibility to the Coffs Harbour CBD, and boosting flood immunity," said federal Infrastructure, Transport, Regional Development, and Local Government Minister Catherine King.
"These design changes are minor but will improve traffic flow and be better for motorists as well as nearby residents during construction and operation.
"Importantly, this milestone also paves the way for major construction to begin in March, which will support local jobs and stimulate the state and national economies."
"This project is part of our Pacific Highway upgrade; once this and the M1 to Raymond Terrace projects are complete, you will be able to travel between Sydney and Brisbane, and not encounter a single traffic light.
"Our Pacific Highway upgrade is making daily life easier for you and your family, not to mention small businesses by providing you with a quicker and safer way to get from A to B."
The project's improved design is now open for feedback from the community.
"One of the primary themes we heard during the community consultation periods was the community desired simplified interchanges, and the final design embraces that feedback," said State Member for Coffs Harbour Gurmesh Singh.
"The Coffs Harbour Bypass is the most significant infrastructure project in our community's history and will transform our town by removing 12,000 vehicles from the CBD, making life easier for locals to get to work or drop the kids off at school.
"Nobody in Coffs likes being stuck at traffic lights, especially during the holiday period, and this project removes 12 of them saving 12 minutes off your trip and eases congestion through town."
With $1.76 billion from the Australian Government and $440 million from the NSW Government, the $2.2 billion Coffs Harbour Bypass project is being co-financed.
---
Attend Sydney Build Expo, the largest construction, architecture and infrastructure show in Australia. Gain access to 9 conference stages and networking sessions, check out 400+ exhibitors, learn from 450+ high-profile speakers and connect with 20,000+ built environment professionals.