22 Sep 2022
Darling Harbour Redevelopment Set to Begin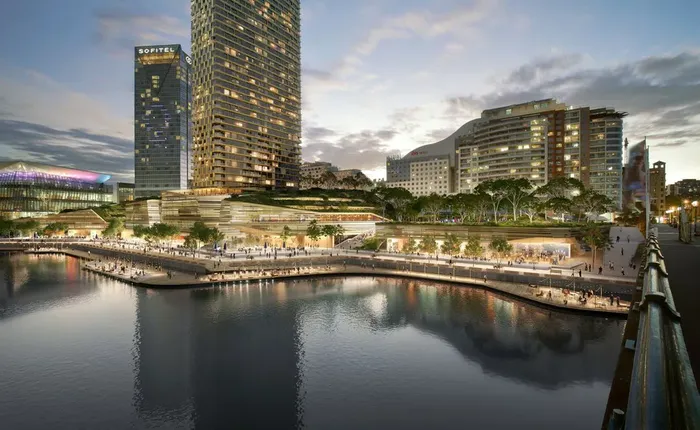 The NSW government and real estate company Mirvac have come to terms on transforming Sydney's Darling Harbour's Harbourside Shopping Centre into a retail, residential, business, and entertainment district.
A new 3,500-square-meter park and a longer waterfront promenade are among the public open space that the project is anticipated to provide, totalling one hectare.
In January 2022, Snhetta and Hassell received first place in an international design competition for the project.
The design was chosen by the committee from among six submissions for its embrace of greenery and open space, featuring Guardian Square in the development's centre, which is intended to serve as a neighbourhood park and gathering spot for the locals.
350 apartments, 7,000 square metres of retail space, and 24,000 square metres of office space will be housed in the proposed centre.
The initiative, according to NSW Cities Minister Rob Stokes, will enhance the government's own plans for Sydney's waterfront.
"From Bays West to Circular Quay, we're breathing new life into Sydney's harbour foreshore to make it greener, more accessible and more beautiful," Stokes said.
On-site demolition work is anticipated to start in January 2023.