26 Dec 2022
Corsair and Orchard Piper Partner on $400 Million Toorak Project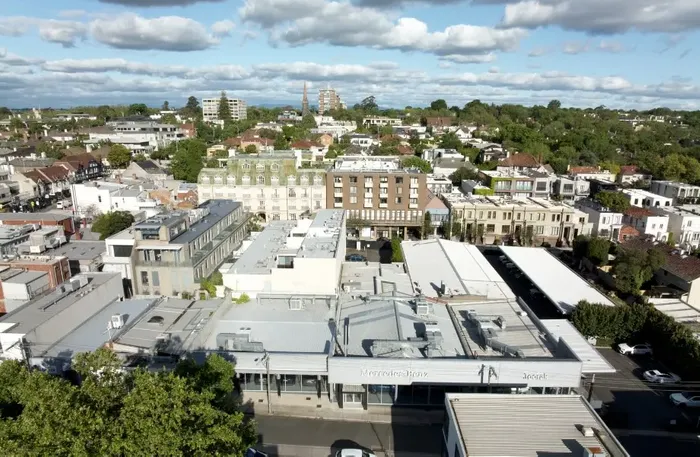 The developer of a great site in Melbourne's elite Toorak has announced a partner for the project, advancing plans for the location.
In May of this year, Orchard Piper announced plans for a posh $400 million mixed-use precinct while also acquiring the Mercedes-Benz dealership at 7-11A and 17-19 Carters Avenue, close to Toorak Village.

The project, which will "add $550 million worth of residential, commercial, and retail development in Melbourne's most upscale neighborhood," will see the developer team up with Corsair Investment Management.
The site was purchased by the private developer from Karl Hagen and the family of his late business partner, John Worrell, whose father had bought the 3600 sq m holding in 1932. The private developer was headed by directors Luke McKie and Rick Gronow.

The developer beat out 14 competing offers from local, interstate, and foreign parties and secured it on a two-year settlement, according to McKie, who claimed in a statement to The Urban Developer at the time of the sale.

According to McKie, Orchard Piper and Corsair's alliance will bring "unparalleled commercial strength further adding to the rebuilding of Toorak Village as a flourishing high street, underpinned by the Buxton family's six generations of property history."

"Corsair align and support our design-led approach to architectural development," he said.
"They bring a rare level of expertise and knowledge together with 100-plus years of multi-generational experience represented by the Melbourne based, Buxton family name."

The development will include a high-end, architecturally significant residential development complemented by hospitality, retail, and strata commercial, suitable for neighborhood owner-occupiers. Orchard Piper's portfolio now exceeds $1.1 billion, with $200 million worth of projects previously completed in Stonnington alone.
The development will provide residents with complete concierge services and amenities, such as a pool and gym.
The area, which will arguably become the most upscale building for Melbourne's most affluent district, will be designed by highly esteemed and internationally recognized Kerry Hill Architects, McKie added.

"Landholdings of this scale and proximity to the village are rare. We will take our time designing this project to ensure we achieve an architectural response befitting of the significance of this opportunity."
When the lease on the Mercedes-Benz dealership expires in the middle of next year, the developer hopes to submit designs to the Stonnington council.
With the acquisition of 10 separate titles since 2019, Orchard Piper has steadily increased its role in the revitalization of Toorak Village, increasing its land holdings there to more than 5000 square meters.
On the site it paid $80 million for in 2019, construction is underway on the Vicland $300 million office skyscraper at 489-505 Toorak Road.
On the lower levels of the eight-story St. Germain office building in Toorak, there are 3500 square meters of retail space in addition to more than 10,000 square meters of office space.
According to Corelogic's Best of the Best 2022 report, 138 houses were sold in Toorak during the year, with an average property value of $4,955,630. Toorak is still Melbourne's most expensive suburb.
Toorak was the location of three of Melbourne's top five most expensive home sales.
Orchard Piper has had a busy year. On the site of its nine-story East Melbourne project, it successfully sought an amendment earlier this month that would have allowed it to tear down and manually reconstruct a portion of a heritage structure.
The Future Melbourne Committee of the city council unanimously approved the developer's request to be permitted to demolish the eastern and northern portions of the building's back wing at 364 Albert Street. Deputy lord mayor Nicholas Reece stated during the meeting: "As we have all learned, it requires the developer to dismantle the building, brick by brick, then sort and number each of those bricks. It will then be reconstructed in exactly the same manner in which it was first built back in 1873".