24 Apr 2019
Contract awarded for $119 million NSW road upgrade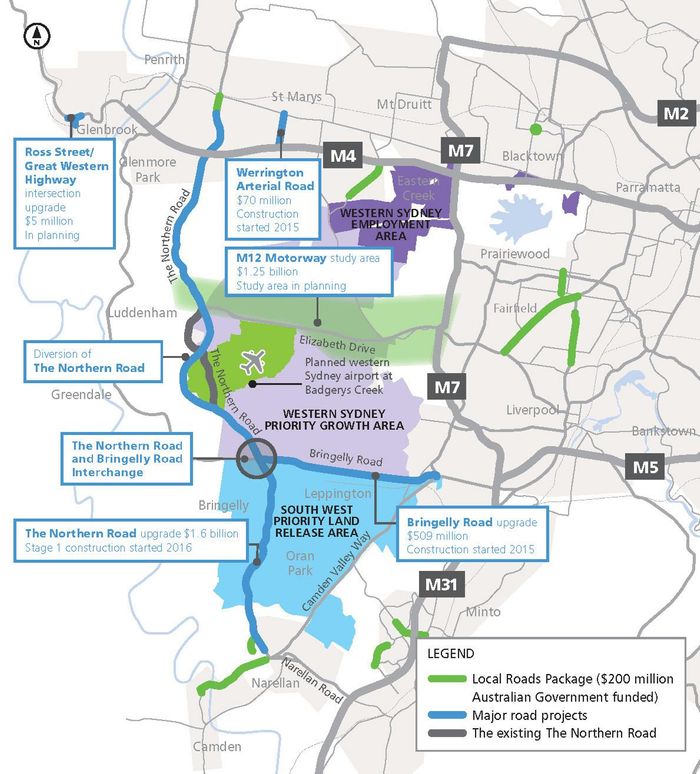 As part of the Western Sydney Infrastructure Plan, CPB Contractors of the CIMIC Group company has been selected by the New South Wales Government to complete stage 6 of the Northern Road Upgrade. The contract awarded is expected to bring the company approximately $119 million in revenue.
The project looks at a number of changes on a key north-south road corridor, The Northern Road, between Liverpool and Penrith, focusing to make a series of developments between Eaton Road and Littlefields Road. The corridor runs across major roads including the Great Western Highway, M4 Motorway, Elizabeth Drive, Bringelly Road and Camden Valley Way
CPB Contractor's main goals are to upgrade a 3.6km stretch of road to convert a two-lane road into a four-lane divide road, upgrade 2.5km of local arterial roads and adjust public utilities.
The Construction project is expected to commence mid-2019 and conclude in 2021.
CPB Contractors are already familiar with the Norther Road Upgrade project. The company is corrently working on Stage 5, which consists of an upgrade between Luddenham and Glenmore Park. Additionally, with the help of their joint venture partners, CPB Contractors are also completing Stage 1 of the Parramatta light rail and the initial earthworks for Western Sydney Airport.
Juan Santamaria, the Managing Director for CPB Contractor claims that the team is honoured and proud to be working on the Western Sydney Infrastructure plan, which provides improved infrastructered for the locals. "Our current work on Stage 5 of The Northern Road upgrade will help facilitate the smooth and safe provision of this important project and provide the local community with certainty of delivery," Mr Santamaria said.