27 Mar 2023
Construction Underway on Western Sydney Paediatric Hospital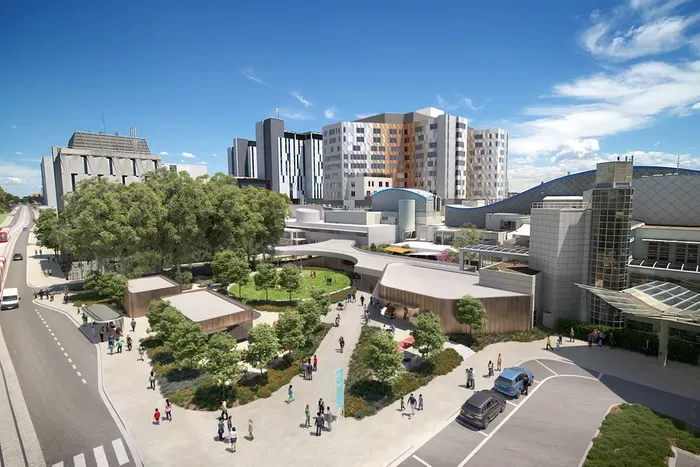 At the Children's Hospital in Westmead, western Sydney, work has started on a new 14-story paediatric services building.
The new 14-story structure was created by architects Billard Leece Partnership (BLP) as part of the $619 million stage two expansion of the Westmead Children's Hospital. With oncology treatments, operating rooms, intensive care, inpatient units, and more all housed in one structure, the new institution will have the largest critical care unit for kids in the nation.
Around 3 kilometres north-west of the Parramatta CBD, on the corner of Hawkesbury Road and Hainsworth Street, is where you'll find the Children's Hospital at Westmead. The hospital today serves as the primary paediatric referral centre for the western region, caring for about 80,000 sick kids annually.
On the location of a defunct parking, the new facility will be situated next to the Central Acute Services Building. The new emergency room, medical imaging centre, and short-stay unit that are being delivered as part of stage one of the reconstruction will be connected to the paediatric services building. The facility's construction is part of stage two.
The drawings by BLP, which were shown in 2022, showed a tranquil hospital setting with biophilic design and engaging play zones.
On February 22, NSW Premier Dominic Perrottet celebrated the project's halfway point, calling it a "vital" and "world-class" medical centre that would treat the ailing children of the nation.
"This project will future-proof health care in Western Sydney and help staff treat, care and support children and their families from across the state and around the country," Perrottet said.
The expanded hospital would improve the capacity of neonatal intensive care units and allow parents and carers to be with their infants and babies "when they need them most," according to health minister Brad Hazzard.
A multi-storey parking structure, increased access to newly developed green spaces, improved areas for families, and new, accessible playgrounds are also included in the redevelopment. The project is expected to be finished in 2025.
---
Attend Sydney Build Expo, the largest construction, architecture and infrastructure show in Australia. Gain access to 9 conference stages and networking sessions, check out 400+ exhibitors, learn from 450+ high-profile speakers and connect with 20,000+ built environment professionals.