26 Apr 2019
Completion of Canberra's Light Rail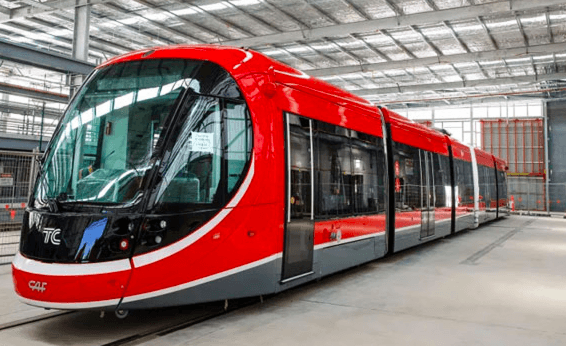 Completion of Canberra's Light Rail
After 3 years of construction, Canberra has finally got their own light rail and they are celebrating last Saturday, 20th April with free travel for the whole month for the local community. On this first day of operation, over 25,000 passengers experienced the light rail. The light rail is now in active service from the 20th onwards.
The first stage, "Stage One" was delivered via a Public Private Partnership between the ACT Government and Canberra Metro consortium. The consortium consists of: CIMIC Group companies, Pacific Partnerships, CPB Contractors and UGL, John Holland, Mitsubishi Corporation, Aberdeen Infrastructure Investments and CAF. The PPP will last for roughly 23 years, at the end of this the ownership will return to the ACT Government.
"That it's taken a century to get there tells you something about the pace of change in Canberra," Chief Minister Andrew Barr remarked at the event.
Joe Barr, CEO of John Holland said that, "We are so proud of all our people who worked hard on this historic project to make our capital city more connected than ever before. Canberra Metro carrying its first passengers marks an historic moment for this safe, modern and reliable new service."
"We want to thank Canberrans for their patience during construction, and the ACT Government for trusting us with this iconic project. We look forward to working hard to make light rail their preferred choice for moving around the city."