08 Jun 2021
CIMIC's CPB Contractors Confirmed for $150m Sydney CBD Tower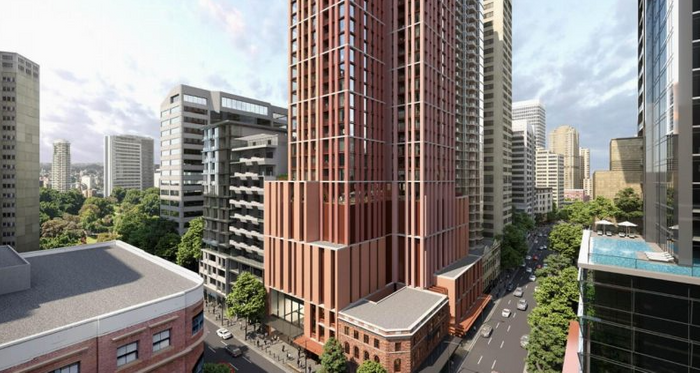 A CIMIC Group (CIM) entity, CPB Contractors, has been confirmed as the builder of Sydney's first build-to-rent residential tower in the CBD.
Pitt Street Developer South granted the design and construction contract for the tower, which will bring CPB Contractors roughly $150 million in income.
The station atop which this skyscraper will be built is already under construction, with the NSW Government awarding CPB Contractors the $463 million contract in 2019.
Canada-based Oxford Properties, partnered with its Australian property business Investa and CPB to acquire the projects which include the station and two towers above.
Oxford was recently granted development approval for the second, 39-storey office tower Parkline Place, which will be above the north entrance of the station.
It is the first Australian project for Oxford, which is the real estate arm of Canadian pension fund OMERS, with Investa, which is co-owned by Oxford acting as the co-development manager for the project.
"As well as building Sydney Metro's Pitt Street Station, CPB Contractors is delivering the design and construction of this high-rise tower above the station, working collaboratively with our clients at every stage," CIMIC Group executive chairman and CEO Juan Santamaria said.
"This project brings together the global and in-market development experience of Oxford and Investa with CPB's 50 years of building experience to provide a residential project that is seamlessly integrated with the metro."
Oxford and Investa will retain the 39-story structure, which has 234 build-to-rent apartments and will rent them out to the public. It's being erected over the Pitt Street Station's southern entrance and will enjoy a wellness floor, rooftop terrace and connections to retail space.
The construction of the skyscraper will begin this year and be finished in 2023 and is expected to create around 350 jobs over the two years of construction.
"This is a high-profile addition to the building projects that CPB Contractors is already delivering across Australia in the defence, health and social infrastructure sectors," CPB Contractors managing director Jason Spears said.