13 Nov 2021
Charter Hall's Bid to Build Second Chifley Tower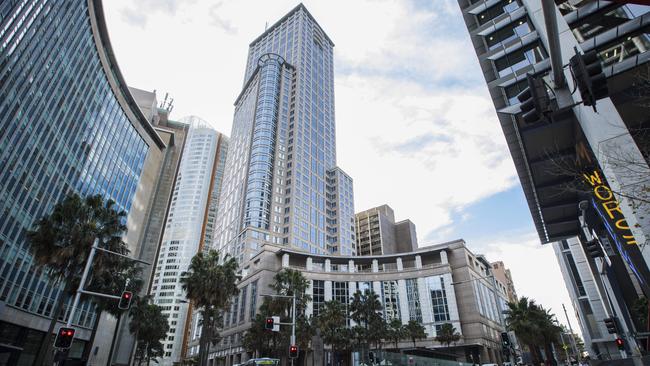 One of Sydney's most recognisable and expensive blue-chip CBD homes is undergoing a bold makeover.
The City of Sydney Council is considering revising its planning criteria for the $1.8 billion 2 Chifley Square to allow for the construction of a second tower on the historic site.
It is situated on one of Sydney's most valuable parcels of land, which the Bond Corporation purchased for $306 million in 1988.
Charter Hall purchased a 50% stake in 2 Chifley Square from Singaporean sovereign wealth fund GIC in 2019 for over $900 million and now controls the asset entirely.
Charter Hall chief executive David Harrison said in a statement to the council that the project was a "unique privilege and opportunity to help a vital part of Sydney's global financial district be the best it can be."
"It's an opportunity to go further in making it a globally best-in-class workplace, a welcoming and memorable city experience and an iconic world-class addition to Sydney's skyline," Harrison said.
"It is a vision informed by the aspirations and needs of our community and consistent with the council's ambitions for this great city."
Charter Hall's established track record of executing placemaking projects such as 333 George Street in Sydney and 555 Collins Street in Melbourne, according to Harrison, will shape its work on the 2 Chifley Square project.
The Sydney Planning Committee will meet on Thursday to discuss changes to the Sydney Local Environment Plan 2012 and the Sydney Development Control Plan 2012.
Charter Hall wants to expand its premium-grade floorspace and huge office floorplates of over 1200 square metres, which have been in strong demand in Sydney's commercial centre.
Despite Covid-19 lockdowns and soft office occupancy rates, the second Chifley tower will provide a diverse range of commercial product for Sydney's financial centre, demonstrating a deep trust in the commercial sector's future resilience.
JLL's quarterly office leasing report for 2022 revealed a rebounding office market.
Tim O'Connor, JLL's head of office leasing, said that as the tide turned, businesses were increasing their presence.
"A number of industry sectors are in expansion mode and contributing to the Sydney CBD demand recovery story," he said.
"The common theme is organisations growing tech-related headcount to improve business processes or evolve their service offering for customers.
"There is a view that all organisations are taking less office space upon relocation … actual leasing evidence shows that most organisations are growing headcount and this is translating into a larger occupational footprint."