26 Aug 2022
Charter Hall Receives Green Light for $2b Chifley Square Project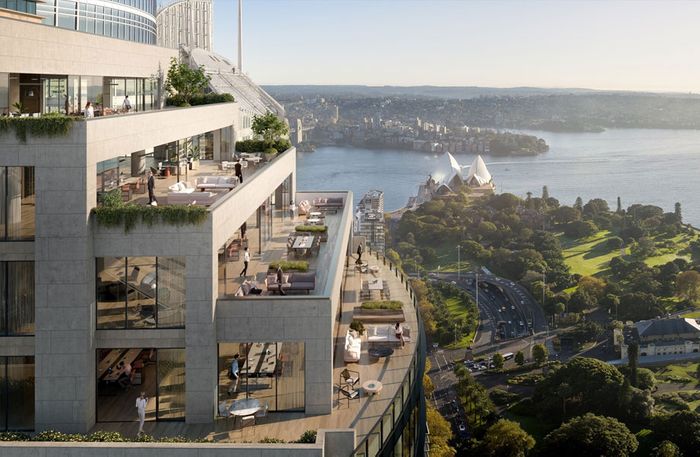 It has been approved for property manager Charter Hall to build a second tower at its $2 billion Chifley Square project in Sydney's central business district.
The 37-story tower will be constructed next to the current Chifley North tower and will provide more than 64,000 square metres of high-end office and retail space.
The second Chifley tower, according to the group, was built to "future-proof" the property and establish it as a centre of excellence and influence that caters to "top-tier clientele" and the general public.
On one of Sydney's most costly parcels of land—purchased by the Bond Corporation in 1988 for $306 million—the development comprises a revitalised podium amenity and a reactivated public domain at Chifley Square.
Charter Hall wholly controls the asset and paid the Singaporean national wealth fund GIC about $900 million in 2019 for a 50% investment in 2 Chifley Square.
One of the leasehold owners and the original freehold purchaser of the 2 Chifley Square area was the group's unlisted Prime Office Fund, which paid $98.5 million in 2018.
The gateway determination necessary for the project to move on to the following phase was given by the NSW government in February. The City of Sydney has already given its approval, and the original plan, which was created by Architectus, will now move on to gazettal and a competition for design excellence.
Charter Hall will now draw on its track record of completing placemaking projects to help with the 2 Chifley Square project, including the 333 George Street in Sydney and the 555 Collins Street in Melbourne.
The Chifley South tower is already drawing high-quality tenants, including a pre-commitment lease with the world's largest investment bank UBS, according to Charter Hall's head of office development Mark Stante.
"The project will contribute to Sydney's target for over 100,000 additional jobs and will be an important piece of economic stimulus for the post Covid-19 recovery," he said.
Additionally moving its headquarters to Chifley South, Charter Hall has already committed to 6000 square metres of space in the project.
When completed, the property, according to Stante, would aim to meet the highest standards for sustainability and amenity, electrifying the entire Chifley precinct so that it can run solely on renewable energy.
Smart building technology, contemporary health and hygiene solutions, and wellbeing certification—which prioritises human health and wellness—will also be among the best-in-class features.
In keeping with the City of Sydney's net-zero plan, it also aims to achieve certification for climate active carbon neutrality.
The renovation is anticipated to sustain thousands of professionals in the finished Chifley precinct after producing an estimated 1500 employment during the construction phase.
Over 5000 square metres of retail space, 42 levels of office space, and close to 69,000 square metres of lettable space make up the existing tower.