21 Dec 2021
CDMA Files Plans for $700 Million Residential Precinct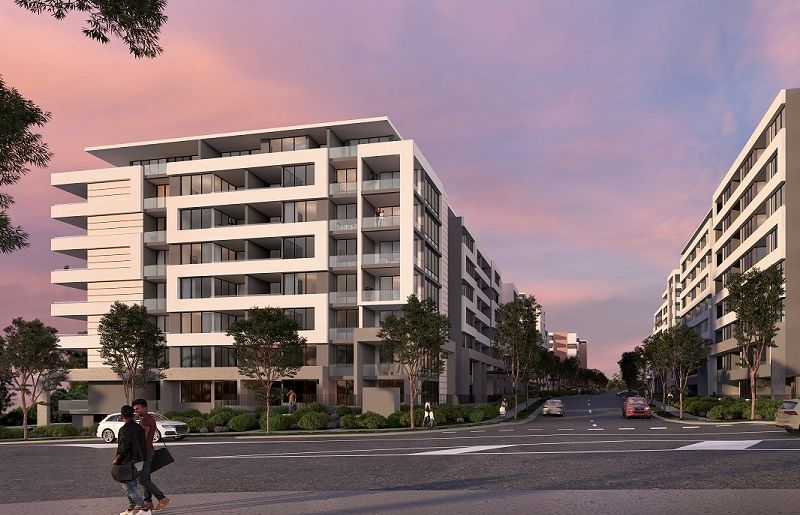 CDMA Australia is developing 900 apartments in Sydney's north west, directly across from Tallawong Metro Station, breaking a new height record for the area.
The $700 million development proposals were submitted to Blacktown City Council following the approval of a voluntary planning agreement to raise the area's height limit to 26 meters.
The 4ha rural residential plot near Rouse Hill is anticipated to cost $320 million to develop.
At 34-42 Tallawong Road, Tallawong, the Kann Finch-designed designs envisaged nine eight-story buildings centered on a 2200sq m public plaza, green spine, running and play area.
The designs, which are set to go on public display, contain two shop areas totaling 160 square meters and approximately 1000 basement parking places.
To get to this point, CDMA development manager Alex Guan said it took three years of coordination with the NSW Department of Planning, Industry and Environment.
"The height limit of the buildings was increased to 26m and the residential yield was increased from 630 units to approximately 900 units subject to DA approval," Guan said.
"Significantly, the development has set a new precedent for heights in the area."
The six-stage CDMA development is scheduled to be completed in seven years if allowed.
With $30 million in sales since July, the developer has witnessed significant demand for its current residential property, Rosella Place at 56 Cudgegong Road in Rouse Hill.
The 357-unit project, which spans five mid-rise buildings, is also close to the Tallawong Metro Station.