29 Nov 2019
Calling all Construction industry companies – We are pleased to announce our media partnership with ARK Media, who will produce our Official Australian Construction Awards Commemorative Annual!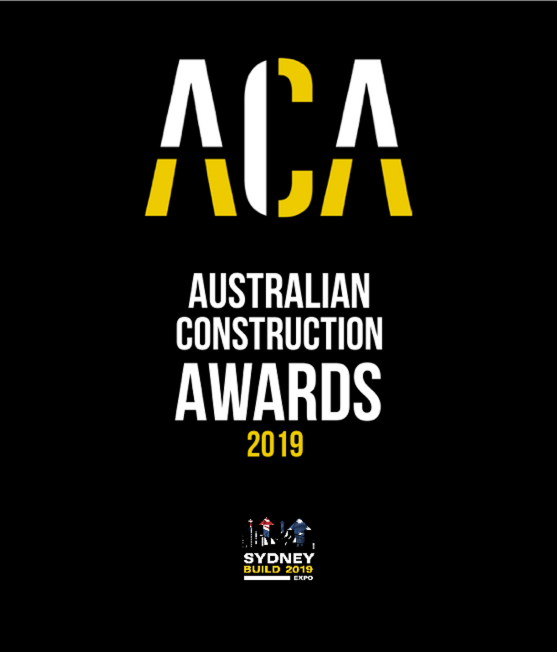 This colourful, high-impact annual will promote and celebrate Australia's $134 billion construction industry through profiling the outstanding achievements of exceptional companies and individuals across this diverse and rich sector.
The Australian Construction Awards recognise the achievements, developments and innovation within Australia's booming construction industry. Featuring 13 award categories for contractors, architects, developers and local authorities, the Australian Build Excellence Award winner will be recognised for their outstanding contribution to Australia's construction industry.
The Awards Commemorative Annual will provide information about every winner and offers readers ideas and inspiration from industry professionals, suppliers and subcontractors which can help you achieve the highest standards of excellence with your project or future investments.
Showcasing the leading construction and design awards program in Australia, this high quality publication provides a first class medium for advertisers whose products and services have contributed to the success of award winners, finalists, entrants and the industry at large. It is co-hosted with Australia's leading and largest construction and design show Sydney Build.
Every year, Award Annuals become the must have collector's item and reference source for key industry decision makers. We are pleased to have partnered with ark:media, to develop, market, produce and distribute the inaugural Australian Construction Awards Commemorative Annual for 2020.
The Awards Commemorative Annual will be launched on Thursday, 19 March 20 during the Gala Dinner held at Darling Island Wharf, where every guest will receive a copy. Promotion of the Awards Annual will commence the following day at Sydney Build to a forecasted audience of over 8000 key industry stakeholders.
Publicity for the Awards Commemorative Annual will be accomplished through the Australian Construction Awards and Sydney Build press releases, with a supporting EDM campaign to over 85,000 building industry professionals.
To further increase the reach of your company's profile, the Awards Commemorative Annual will also be made available as a digital edition flip book, mobile responsive micro-site and displayed on the Australia Construction Awards and Sydney Build websites, and social media platforms.
Through this extensive communication strategy you can be assured your company's expertise will be placed in the hands and delivered to the in-boxes of Australia's leading building industry professionals.
Ready to get involved?
Contact Daniel Jones on 07 5629 5468 or Danielj@arkmedia.net.au to find out how you can be part of this annual event.
ARK Media represent organisations through media, marketing + communication strategies and excel in producing traditional and digital media for a range of leading industry associations across Australia. Master Builders Australia, Building Designers Association of Australia, National Alliance of Building Designers and the Timber Development Association are a few of the building and construction industry associations we are partners with.
For more information, please contact:
Daniel Jones | ARK Media | 07 5629 5468 | Danielj@arkmedia.net.au