21 Jan 2020
C. Kairouz Architects' Design Australia's First Photovoltaic Glass Building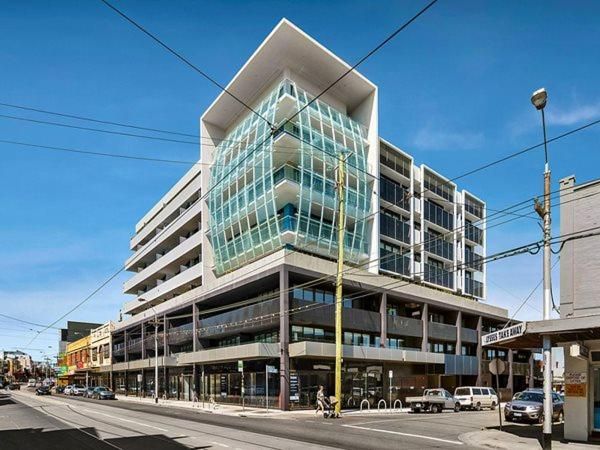 The definition of "photovoltaic" also known as "PV" is the conversion of light into electricity through the use of solar panels in an effect called photoelectricity. The solar panels are comprised of a number of solar cells that collect sunlight and generate electrical power for the institution to which it is installed. PV installations may be ground-mounted, rooftop mounted, wall-mounted or floating. In the case of this design, the glass is completely made out of see-through solar panels.
The development is Australia's first residential building to use the distinctly onyx colored photovoltaic glazing, provided by Australian distributors, The Environmental Technology Sytems (ETS). The photovoltaic glass is supplied by ETS across the northern side of the building and is used as balustrading that covers 130 meters squared of the design.
Closely working with ETS to achieve a product ensuring a sufficiently engineered balustrade with adequate strength and resistance to force; it is the first building in Australia to use the product in that facet.
With a 10 percent solar factor, achieving control over the interior temperature, the product has simultaneously been proven to yield low-emissivity property, providing an ultraviolet and infrared filter, promoting natural light, and generating power.
Achieving a 7-star energy rating, "The General" as it has been formally known as, parallels its sustainability features alongside its interaction with Melbourne's north inner-suburban culture.
The design is built upon 2087 meters squared of land and comprises of 87 apartments across eight stories, with three levels of underground basement. The first two levels are dedicated to mixed-use spaces accommodating restaurants, retail stores, and offices.
Featuring a communal gym, and 137 bicycle parks located in the basement carpark, the building's green infrastructure initiative purposely complements the local councils, with bike paths coming off High Street as well as St. George's Road.
The building further boasts 25,000 liters of rainwater-tank capacity, collecting the rooftop's excess to flush 50 toilets on the first two floors.
"The General was visualized to be a very exciting structure, to stand the test of time in its design and its use of cutting-edge technology on the facade; a combination which will last numerous years and trending architectural phases," according to C. Kairouz Architects
Source: architectureanddesign.com.au