08 Nov 2022
Buchan Will Be the Lead Designer for Australian Pavilion at Expo 2025 Osaka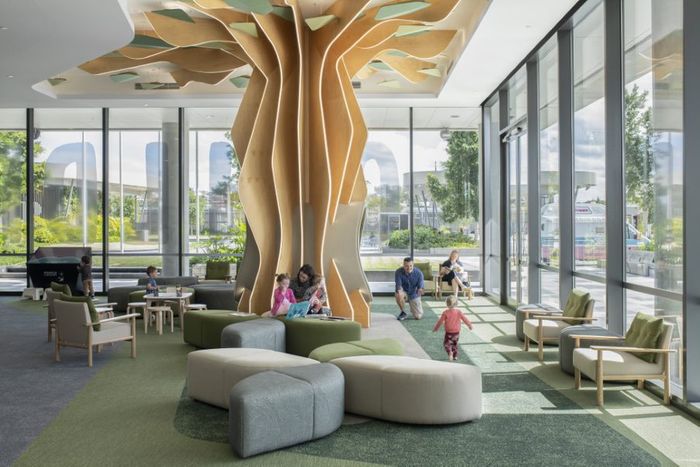 To complete the project in Osaka, Buchan will collaborate with the Japanese architectural and urban design firm Nikken Sekkei. The two businesses have a long-standing partnership and have worked together on several successful initiatives over the past ten years.
The theme of Expo 2025 Osaka is "Designing Future Society for our Lives," and it will emphasise the creation and adoption of best practises from around the globe to encourage collaboration among the international community in designing a sustainable society that supports social challenges, emerging sciences, and developing technologies.
According to Stephen Auld, chief executive officer of Buchan, "Our appointment on this project reflects the collective design strength of our team, which brings together architecture and design talent from across Buchan globally".
He states that the Department of Foreign Affairs and Trade (DFAT) of the Australian Government has chosen the 130-year-old company to design the Australian Pavilion.
In addition to 150 other participating nations, Australia will have a pavillion at the Expo, which is expected to draw 28 million people from all over the world between 13 April and 13 October 2025.
"Australia's Expo theme 'Chasing the Sun', anchors our design narrative, which encapsulates both the power and beauty of the sun on the land and people tens of thousands of years," says Buchan creative lead Dong Uong.
"The Pavilion will be a symbol of Australian people, and take design cues from Australia's natural beauty."
Lead architect Nataly Ernst believes that Buchan's vision and ESG goals for the national pavillion will be unrivaled.
"Our goal with the pavilion is to make an indelible impact, without leaving a trace," she says.
"The architecture will be guided by sustainable design principles and materials."
---
Attend Sydney Build Expo, the largest construction, architecture and infrastructure show in Australia. Gain access to 9 conference stages and networking sessions, check out 400+ exhibitors, learn from 450+ high-profile speakers and connect with 20,000+ built environment professionals.