08 Mar 2021
Bentley Systems Acquires Australian Civil Construction Software Leader E7

E7 Pty Ltd, a Brisbane, Australia-based pioneer in field-based construction delivery software for heavy civil construction, has been acquired by Bentley Systems, Incorporated (Nasdaq: BSY), the infrastructure engineering software firm. Bentley's robust project management approach also includes capabilities to help civil contractors meet the scheduling and budget criteria of infrastructure investment programs.
E7 fills the gap between each end-of-month financial reporting cycle with information on high-quality progress, resource use, and cost data collected in the field daily, giving project leaders a daily clear line of sight. They can better allocate resources to produce more profitable and predictable results.
E7 helps organizations improve resource utilization and field productivity by converting manual, field-based tasks into digital workflows through mobile and web interfaces. Daily diaries, unplanned event monitoring, timesheets, dockets, daily costs, and quantity progress measurement are among the features developed especially for heavy civil construction, allowing supervisors to generate daily progress measurement reports quickly and easily.
Bentley's SYNCHRO construction modeling, project management and monitoring, task management, voice-based field data collection, and automation capabilities will be extended by E7's versatile daily cost capture methods to build a robust 4D construction digital twin solution. Heavy civil construction contractors can efficiently maximize the use of field resources to remain on track and on budget thanks to the combined capabilities.
"Visibility into field resource utilization is key to project profitability," said Dustin Parkman, vice president, project delivery, Bentley Systems. "The addition of E7 to Bentley's SYNCHRO digital construction delivery solution complements our industry-leading 4D construction modeling with field-based resource management tools that are essential for heavy civil contractors. This new combination makes possible a truly comprehensive digital construction delivery solution for heavy civil contractors everywhere."
E7 has been used on more than 350 projects worth over AUD 50 billion. The Fulton Hogan Seymour Whyte joint venture uses E7 to provide regular efficiency insights and optimize resource distribution to achieve better cost and schedule outcomes on the AUD 812 million Caloundra Road to Sunshine Motorway (CR2SM) Bruce Highway Upgrade project. E7 ensures that data from 115 subcontractors is effectively collected and can be used to monitor output, assess performance, and pay invoices with confidence.
Brad Thompson, CR2SM project director, said, "Managing a large project of this nature requires failsafe systems that ensure large volumes of information can be processed accurately and fast. The efficiency of E7 has saved our project time and money, as it minimizes errors and maximizes productivity."
Hugh Hofmeister, E7's chief executive officer, and Adrian Smith, E7's chief technology officer, join Bentley as director of product management and director of product development, respectively. Hofmeister said, "After more than 10 years of working, first as Envision and then as E7, to develop the leading field-based construction delivery solution for Australian and now global projects, Adrian and I and our colleagues are excited to be joining Bentley. There is already great alignment between E7 and Bentley's SYNCHRO team. Our shared vision will accelerate the adoption of 4D construction digital twins that will significantly benefit our users in driving more profitable and predictable project outcomes."
Image 1: Laptop and phone display

Image 2: Daily Cost Unit Rate Performance display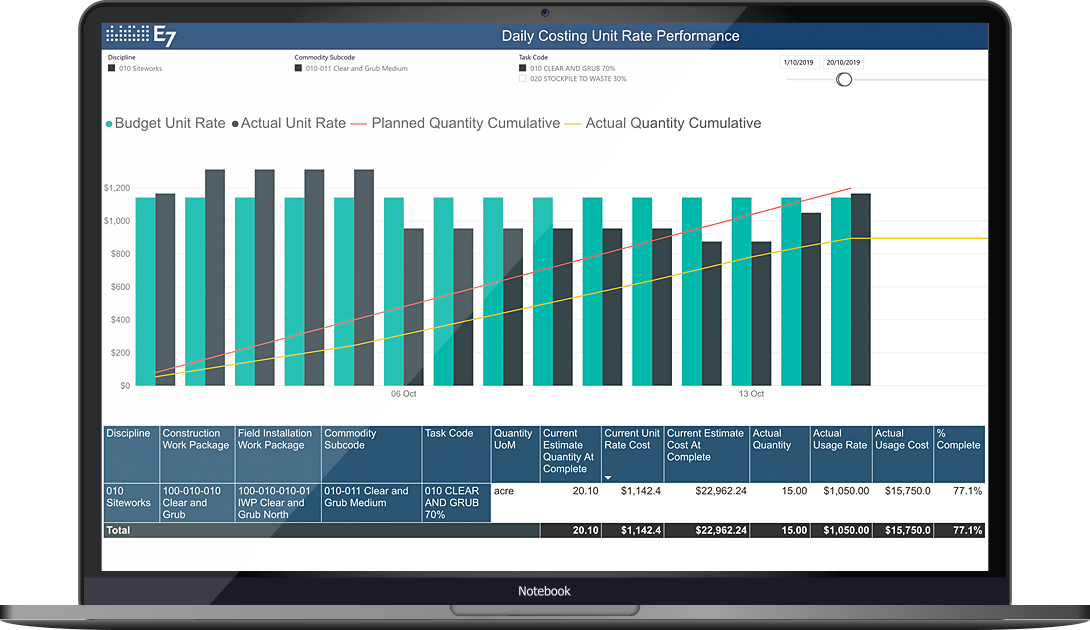 Image 1 and 2 Caption: E7 uniquely provides project leaders with daily clear line of sight, filling the gap between each end-of-month financial reporting cycle with reporting on high-quality progress, resource usage, and cost data captured in the field daily. They can optimize resource deployments that deliver more profitable and predictable outcomes.
Image 3: Comment/photo display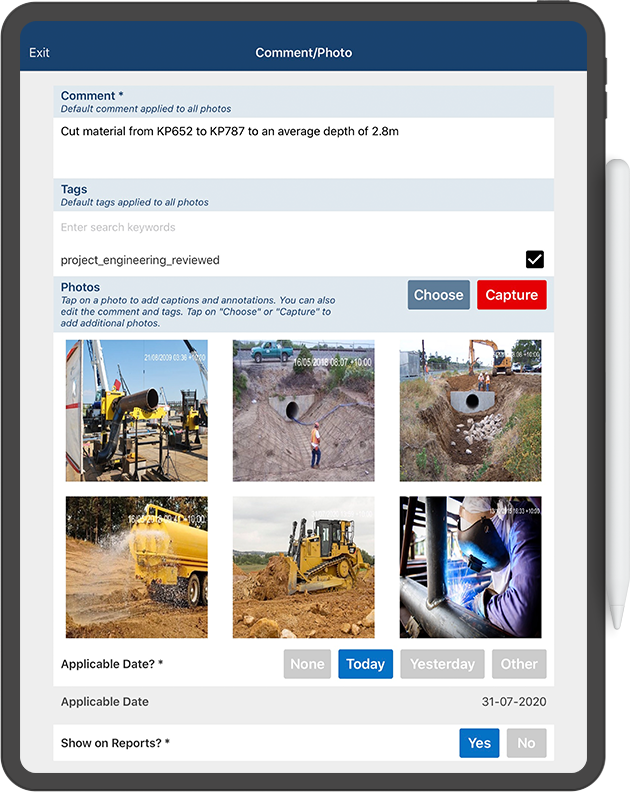 Caption: Foremen are connected in the field, providing updates across the project, including daily diaries, progress, and resource cost capture to provide clear line of sight for project leaders to make data-driven decisions.
About Bentley Systems
Bentley Systems (Nasdaq: BSY) is the infrastructure engineering software company. We provide innovative software to advance the world's infrastructure – sustaining both the global economy and environment. Our industry-leading software solutions are used by professionals, and organizations of every size, for the design, construction, and operations of roads and bridges, rail and transit, water and wastewater, public works and utilities, buildings and campuses, and industrial facilities. Our offerings include MicroStation -based applications for modeling and simulation, ProjectWise for project delivery, AssetWise for asset and network performance, and the iTwin platform for infrastructure digital twins. Bentley Systems employs more than 4,000 colleagues and generates annualized revenues of more than $800 million in 172 countries. www.bentley.com