28 Jun 2019
Autonomous vehicles take the wheel in Victoria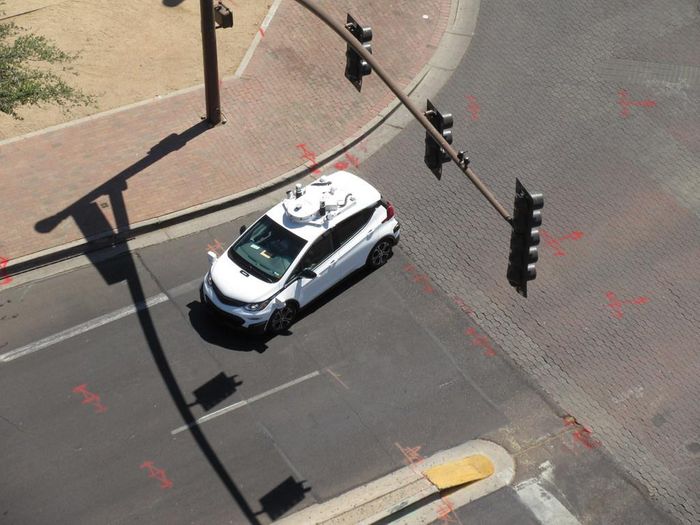 Victoria is expecting to conduct on-road trials of connected and automated vehicle technology. Elaborating further on the matter, Roads Minister of Victoria Jaala Pulford explained that road trials started as early as late 2018 to test-run concept technology on controlled tracks, these further tests will be the first of their kind to launch on-road testing across Victoria's metropolitan and regional roads.
'Connected' in this context refers to the on-board internet access and wireless local area network that each of the driverless cars have come equipped with. The implementation of these networking technologies allows for the car to share real-time data pertaining to the travel route with other devices located inside and outside the vehicle.
"Victoria is leading the nation in connected and automated vehicles – this technology will be critical in making roads safer not only here but across Australia."
The self-driving cars will also come equipped with the latest in cellular technology. Cellular Vehicle-to-Everything (V2X) is a brand new cloud server technology that takes advantage of the connection capabilities of 4G but is specifically designed for connected vehicles instead of everyday mobile phone browsing.
"The trial will use advanced technology to connect vehicles directly, as well as optimised 4G mobile networks to connect vehicles to one another and to traffic management centres," Ms. Pulford commented.
Ms. Pulford reiterated that the appropriate precautions had been implemented to ensure that the tests being conducted with the trial cars would not interfere with daily commuters. Under controlled conditions, several road safety features such as Red-light Violator Warnings and Pedestrian Alert Right-Turn Assist would also be experimented with.
The project is spearheaded by efforts led by Telstra and Lexus Australia along with a $3.5 million grant funded by the state government's Connected and Automated Vehicle Trial Grants Program. VicRoads manages the grant program and receives funding by the TAC through the Towards Zero Action Plan which aids a plethora of initiatives that benefit from increased road safety on roads located across Victoria.
A disaster waiting to happen?
This news comes in light of recent backlash by Australian experts who are hesitant to embrace the arrival of the new technology. Law expert and Professor Sandeep Gopalan at Deakin University believed that driverless cars boasting near 100% autonomy would be extremely dangerous to test in urban environments within Australia. Professor Gopalan pointed towards a self driving pedestrian crash in Arizona that took place in March to emphasise the possible dangers of hasty implementation of these technologies.
"In the past year, there's been the belief that we need the law to enable autonomous vehicle technology because there's this assumption that we're behind in our technology within this area… research shows that these cars still have a long way to go."
Final thoughts:
Continued advancements in the technology and widespread acceptance of their application will require significant collaboration throughout the technology, automotive and policy-making sector. These automated cars tests taking place in Victoria may be the first of many before we can be confident in taking our hands off the wheel.
Interested in transport and roads development in Australia? Check out our Sydney Transport and Roads Expo 2020!