05 Jul 2019
Australia's push for Carbon Neutral Buildings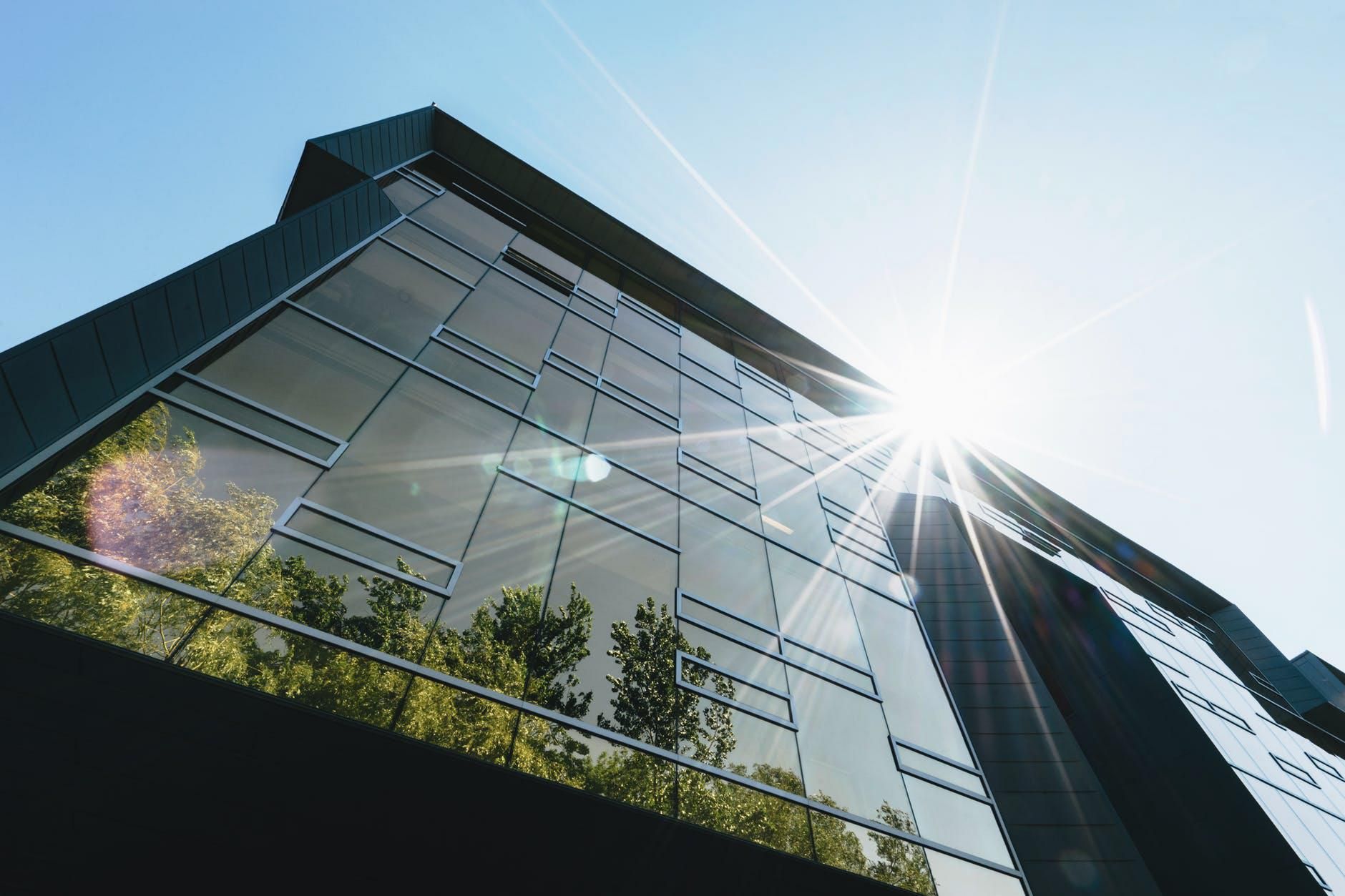 Amidst a climate control crisis gripping the world, the construction industry has become increasingly environmentally-conscious as reflected in increased investments in recycled construction materials, sustainable building practices and the integration of renewable technologies. Most recently, building developers and multinational corporations have pledged to become carbon neutral. What does this title entail and will its efforts be enough to reverse some of the already detrimental effects of climate change?
Australia's Carbon Neutral sites:
Located in Melbourne's west suburb of Altona sits an inconspicuous looking warehouse. Constructed in 1999, this custom built warehouse handles logistics for Nike Australia and is one of the first specialist facilities to be built under transport and warehousing group Toll Holdings. Twenty years following its initial construction, the Stockland owned facility achieved whole building certification under the National Carbon Offset Standard (NCOS). The facility marking the first of its kind in Australia to receive carbon neutral status in March of this year.
This certification was no easy task to achieve, with Toll taking part in a multitude of on and off site environmentally-motivated changes. These changes included halving the site's electricity consumption by way of retrofitting 13,000+ light fixtures with high efficiency LEDs and providing upgrades for an internal conveyor system that extended beyond 2.5 kilometers. Remaining emissions were compensated for in investment towards forest conservation projects taking place in Tasmania and energy recovery wastewater treatment plants in Thailand.
The Arndell Park Service Centre operated by DHL Supply Chain has been quick to follow in the footsteps of the Toll facility. Fraser Property reportedly worked closely with DHL to implement LED lighting upgrades, light air-conditioning use during the winter months, installing a 200 kW solar PV system, staggering forklift charging to reduce peak demand and investing in Tasmanian and Indian based forest conservation projects to achieve whole building NCOS certification.
What is meant by Carbon neutrality
NCOS can be understood as a voluntary standard used to manage greenhouse gas emissions and achieve carbon neutrality. The standard encompasses five categories including Events, products & services, Precincts, Buildings and Events. To apply for NCOS certification, building owners must first measure the emissions from their building. Having collected data on the entirety of their carbon footprint, emissions must be reduced as much as possible with the remaining offset through equivalent investments in eligible environmental protection projects with carbon reducing initiatives via clean energy, forest conservation and energy recovery.
Two types of certifications are available within the building category: 'whole building' and 'base building'. Whole building accounts for the entirety of building's emissions from all building services, occupants and their operations have been compensated for and offset. Meanwhile, base building certification requires only emissions from the core building services be accounted for and does not take note of emissions generated by tenants.
Difference between Carbon Neutral buildings and Net Zero buildings
According to the official definitions procured from the World Green Building Council, Net zero buildings are buildings that are highly efficient and fully powered by renewable energy projects. In contrast, NCOS recognises that total energy generation from on/off-site renewable projects is unfeasible for many building locations around the country. Thus, carbon neutral certifications present building developers and owners an alternative means of offsetting their building emissions from recognising their sustainability efforts from external project investment. As opposed to the years of investment and intensive planning required to become net zero, working to obtain carbon neutrality is something that can be done with immediate effect and feasible method of conducting a facilities daily operations whilst playing their part in combating climate change.
Amongst those that qualified for 'base building' NCOS certification were two Fraser property buildings, one building owned by Sustainability consultants Floth and six owned by the NSW local government employees superannuation fund titled 'Local Government Super'.
With carbon neutral practices on the rise, building material makers have been keen to participate. Australia Bricks (Tasmania) has been one of the first in the construction industry to achieve carbon neutral certification for bricks and pavers supplied from its Longford Operation. Other notable carbon neutral certified facilities include the Melbourne's very own Cricket Ground.

As Australia's buildings continue to make up over a quarter of the nation's greenhouse gas emissions, achieving carbon neutrality will become an increasingly vital factor contractors will have to take into consideration and a critical move in securing a greener future.
Interested in net zero and carbon neutral buildings? Check out the Sustainability in Construction Summit taking place at the Sydney Build Expo 2020!