26 Oct 2020
Australia's first offshore wind farm promises jobs boom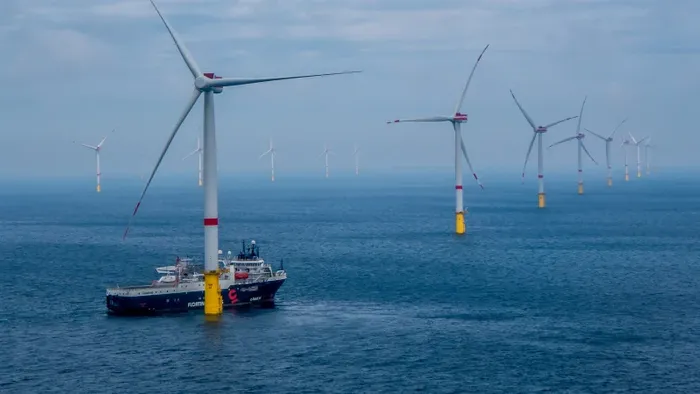 Australia's first offshore wind farm could provide about 8000 direct and indirect jobs in Victoria over its 30-year lifetime, including 5200 construction jobs and 740 ongoing roles a year.
The Star of the South wind farm, which would be built off the coast of South Gippsland, would invest about $8.7 billion into Victoria over its lifetime, according to new economic modelling commissioned by the project and undertaken by AlphaBeta, part of Accenture.
This modelling also shows the project would invest an estimated $4.9 billion directly into Gippsland's economy, but the company is yet to win over some residents closest to the project, and a key union division.
The wind farm would provide about 20 per cent of Victoria's energy, and power about 1.8 million homes. The $8 billion to $10 billion project would be one of the largest offshore wind farms in the world.
Star of the South chief executive Casper Frost Thorhauge said the project would offer regional job opportunities and be an asset to the state in the wake of the coronavirus pandemic.
"We believe we can come in and solve some of these problems and be part of a green recovery," Mr Frost Thorhauge said.
The proposed location was chosen to capitalise on Bass Strait's powerful winds, suitable soil and water conditions and its proximity to the Latrobe Valley, which is one of the strongest connection points to the National Electricity Market distribution grid.
"We are really excited to harvest a new resource, not only for Australia but also especially for Gippsland," Mr Frost Thorhauge said. "The long tradition of power generation in the Latrobe Valley and Gippsland region will be maintained."
Wind turbines produce no carbon emissions and wind is one of the least greenhouse gas-intensive energy sources, even taking into account life-cycle emissions from other energy sources used in development.
The project is backed by Copenhagen Infrastructure Partners, a fund management company in energy infrastructure, particularly renewables.
Geoff Dyke, the Construction Forestry Maritime Mining And Energy Union's mining and energy division secretary, said the union movement broadly supported the project but his division held grave concerns.
He said the wind farm would create jobs but would not replace those lost through the closure of coal mines. "It does nothing for the jobs that are in the Latrobe Valley," Mr Dyke said.
The turbines are likely to range in height from 185 metres to 245 metres and will probably use foundations that are driven into the seabed.
Star of the South is working with the Commonwealth government on a national legal framework for offshore wind that would pave the way for the project.
Some community members are worried about the impact of wind turbines on migratory bird paths. Mr Frost Thorhauge said the company was collecting data on bird life and this would be included in any environmental assessment.

Read the full article: The Sydney Morning Herald