05 Mar 2021
Australian Construction Industry To Grow 2.6% in 2021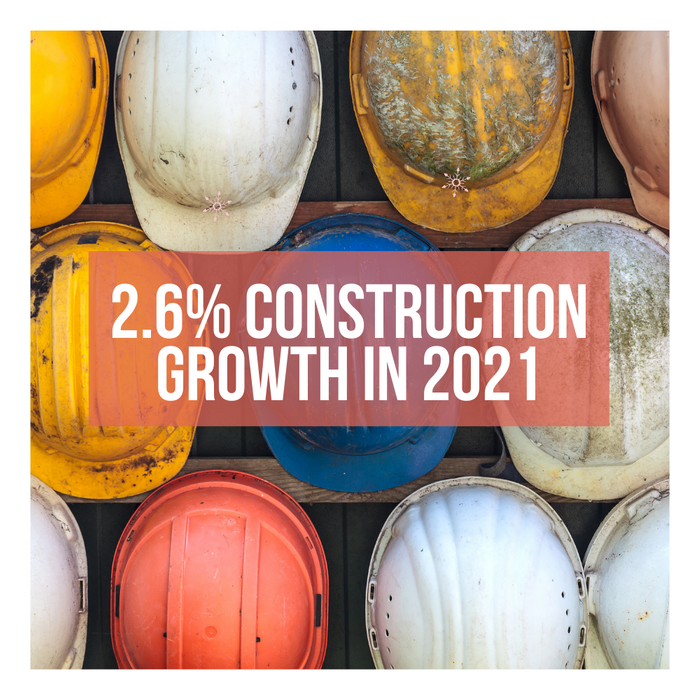 The Australian construction industry is expected to rebound in 2021 and grow by 2.6% in real terms.
Growth in 2021 will be driven by the Australian government's focus on an infrastructure-led economic revival, through new and accelerated infrastructure spending. In mid-June 2020, the government announced that 15 infrastructure projects worth AUD72 billion (US$49.1 billion) will be fast-tracked, thereby supporting over 60,000 direct and indirect jobs.
Moreover, the federal, state and territory governments have reached an agreement to cut approval time for infrastructure projects by half. In the fiscal year (FY) 2020/2021 (July to June) budget, announced in early October 2020, the government announced plans to invest AUD7.5 billion (US$5.4 billion) on transport infrastructure projects across the country; bringing the federal government's total commitment to infrastructure projects since the onset of the pandemic to AUD14 billion (US$9.5 billion) over the next four years.
Over the remaining years of the forecast period, the industry is expected to gain further momentum and register annual average growth of 3.4% between 2022-2025, supported by the government's investments on road and rail infrastructure projects, the First Home Loan Deposit Scheme, the HomeBuilder program and the upgrade to the National Broadband Network.
Most state governments have released their long-delayed budgets for FY2020/2021, with significant funding towards transport, residential, health and educational infrastructure projects. Over the long term, the industry's growth will be supported by an investment of AUD110 billion (US$74.7 billion) on transport infrastructure project over the next ten years through the rolling infrastructure plan, starting from FY2020/2021.