16 Jun 2021
Aon Ari's $101m Huge Plan for Former Crane Enfield Site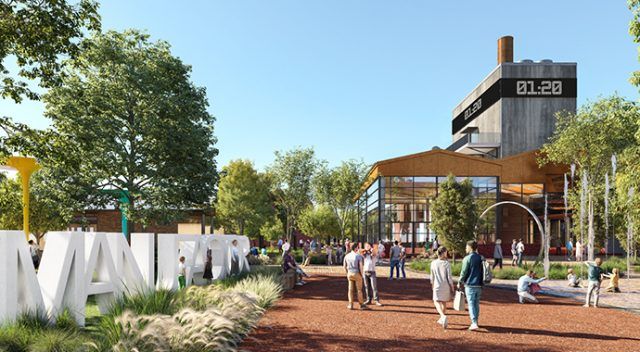 Aon Ari Property intends to "resurrect" the Penrith Crane Enfields manufacturing site by constructing a $101 million industrial complex.
SJB Architects designed the 12ha Penrith property, which would be developed in five stages, rehabilitating existing buildings, adding extra warehouses and office space, as well as multi-level carparks.
Crane Enfield Metals sold the property at 2115-2131 Castlereagh Road to Aon Ari in January for $27.2 million.
The Sydney-based company indicated in its development application that it intended to redevelop the land into a manufacturing powerhouse.
"Properties have been converted from old manufacturing sites into reinvigorated, renewed and inspired places—Aon Ari has always refused to demolish any structures, rather, looking to resuscitate these large, mature sites," it read.
Aon Ari has plans to revitalize the existing space and honor its rich history by bringing it back to life to house a variety of micro- and medium-sized manufacturers.
According to the application, Crane Enfield Metals expanded to Penrith in the early 1960s and employed 1200 employees at the time.
Aon Ari proposes to construct a new industrial building on the land to rehouse current tenant Capral in a 10,722 square meter warehouse with office space.
Aon Ari, managed by John Joannou, expanded into large-scale industrial space development in 2015 with the purchase of 66 Christina Road, Villawood, another site in south-western Sydney.
A number of developments have recently commenced in Penrith as a result of a CBD renovation, large-scale residential projects, and the city's proximity to the Nancy-Bird Walton International Airport near Badgerys Creek.