17 Feb 2020
An Insight into Aboriginal Architecture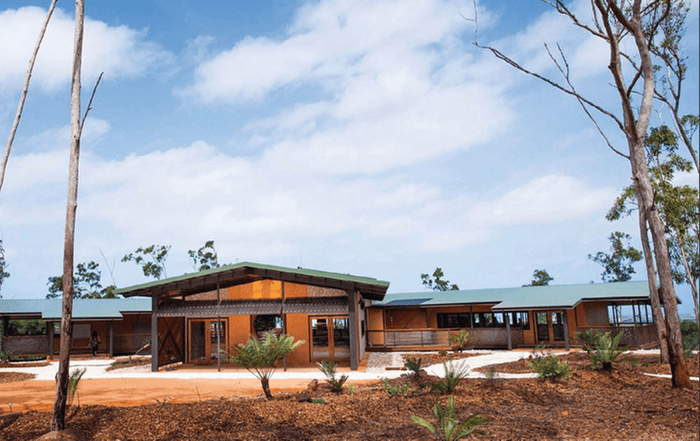 The Handbook of Contemporary Indigenous Architecture is the single most important contribution to this burgeoning field to date. At more than 1000 pages, it encompasses a wide range of perspectives on Indigenous design across Australia, Aotearoa New Zealand, Canada, the United States, Tonga, Samoa and Finland in a single volume.
This work will become the first port of call for those seeking a greater understanding of contemporary Indigenous architecture, offering not only a huge amount of knowledge but also comprehensive bibliographies that introduce the reader to a much wider body of literature on the subject.
In this book, these restrictions have limited the ability of the illustrations to illuminate the text, with some plans and photographs too small or with insufficient contrast to be useful. This is the current reality for much academic publishing in the built environment; there is often a trade-off between pitching to scholarly presses with strong international distribution networks but strict conditions, or other publishing houses that may offer better production values but be unable to consider publishing the volume at all.
The introductory chapter carefully frames the book, drawing out themes such as shared struggles by Indigenous peoples in the face of colonization, displacements and the loss of traditional lands, and the repression of language and culture.
In Australia, the actions being driven by the reconciliation movement are prompting institutions to rethink and take responsibility for supporting Indigenous communities and individuals; this is underscored by a new generation of architects whose education has been imbued with stronger Indigenous histories and voices.
Increasingly, architecture in this country will be expected to consider and acknowledge Indigenous Australia in sophisticated ways. The Handbook of Contemporary Indigenous Architecture demonstrates emphatically that we, as designers, must engage in conversation with Indigenous peoples about spaces and places, and that greater cross-cultural understanding will bring significant benefits to us all.
Source: architectureau.com