10 Mar 2022
AMP tower, Sydney's First Skyscraper, is Set for a $200M Facelift After 60 Years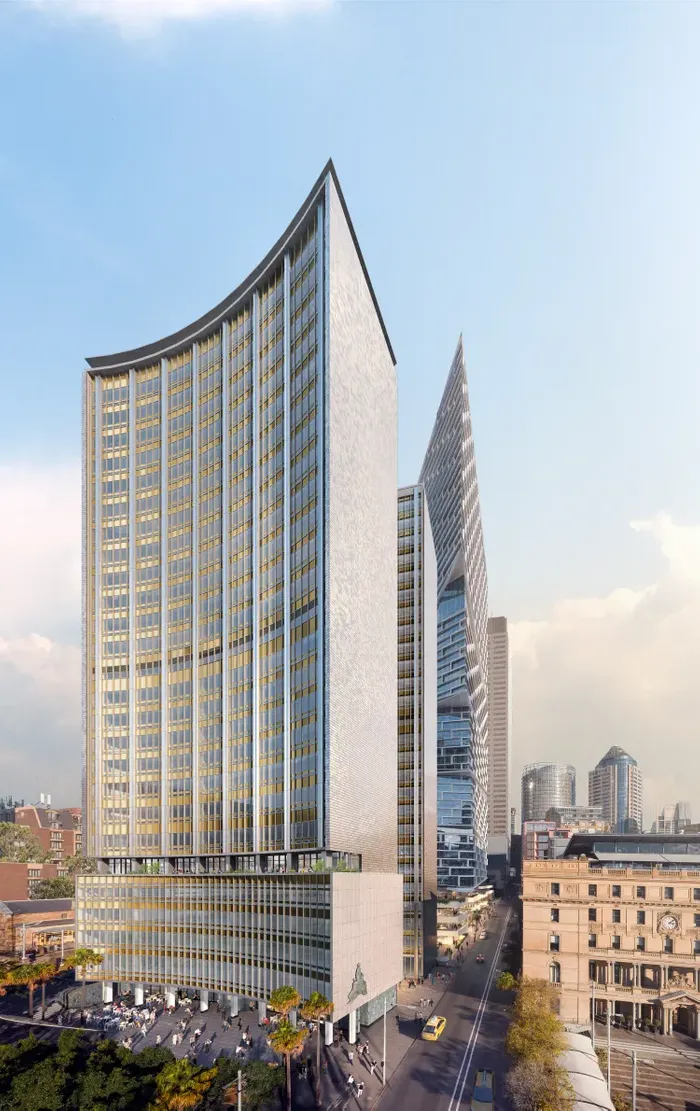 After 60 years, Sydney's first skyscraper, the iconic AMP tower at Circular Quay, is getting a $200 million refurbishment to bring it into the modern world and connect it to the group's $3 billion Quay Quarter tower at 50 Bridge Street.
The building's owners, AMP Capital Wholesale Office Fund (AWOF) and Dexus Wholesale Property Fund (DWPF), have hired national construction firm Built to build a contemporary, post-pandemic-proof structure at 33 Alfred Street.
Built Constructions will renovate the tower in collaboration with incumbent architects Johnson Pilton Walker (JPW).
On February 23, 1962, Prime Minister Sir Robert Menzies officially opened the 33 Alfred Street tower, dubbed "the grand old dame of the city skyscrapers."
It was the first structure in Sydney to exceed the city's 150-foot (46-metre) height restriction, as well as the country's highest structure at 117 metres. For the past 60 years, it has been home to AMP and AMP Capital, but the workforce will now relocate to the adjacent Quay Quarter.
The project is one of the final components in Circular Quay's $5 billion renovation, which has earned it the title of "Gateway to Australia's Biggest City." As part of the revitalisation, Lendlease is building a $1.9 billion state-of-the-art office skyscraper adjacent, which will be anchored by Salesforce.
The One Circular Quay apartment tower, owned by Shenzhen-based developers, stands on the site of the former Gold Fields House on the corner of Pitt Street, with the penthouse reported to be worth more than $100 million.
Former UBS CEO Matthew Ground's investment bank Barrenjoey, as well as AMP and advising firm Deloitte, have committed to multiple floors in AMP Capital's adjacent $3 billion Quay Quarter, which flows through to Circular Quay with additional laneways and retail opportunities.
The redevelopment of 33 Alfred Street will begin in the next months and will be the building's most extensive upgrade since its completion. The 1960s-built tower is designated as one of "heritage significance," which means that improvements can be done without drastically affecting the location.
Kit Georgeos, AWOF's fund manager, said the tower has served as AMP's head office for 60 years and will now be given a new lease on life after a thorough renovation.
"The refurbishment will restore the status of 33 Alfred Street as one of Sydney's most iconic buildings while retaining its important heritage character and significance," Ms Georgeos said.
The plans show the boxed windows of the building's famed facade being removed and replaced with full-height glass, allowing greater light into the structure and allowing for better views of Sydney Harbour.
Inside the tower, post-pandemic workplace facilities such as wellness centres, larger meeting rooms, and more collaborative spaces will be available. New reception areas, concierge services, cafes, and retail outlets will be added to the lobby.
DWPF fund manager Michael Sheffield said the fund is "pleased to be commencing such a significant project which is generating strong leasing interest".
The refurbishment, he said, will increase the building's services and sustainability features, making it one of Sydney's most desired office buildings while rigorously protecting the building's legacy, character, and conservation values.
Built CEO Brett Mason said the company is honoured to be chosen to redevelop one of Sydney's most important and iconic structures, and that the company "will be able to bring all of our experience in refurbishment, heritage and sustainability to this project to ensure 33 Alfred Street retains its status in the Sydney skyline for the next 60+ years".
It comes as the office market prepares for a post-pandemic resurgence, with workers returning to work in more flexible and hybrid ways. Demand for office space remains high, according to office landlords, as employees avoid working from home throughout the week.