12 Oct 2021
Aland Plans to Adds Eight Floors to $250m Parramatta Skyscraper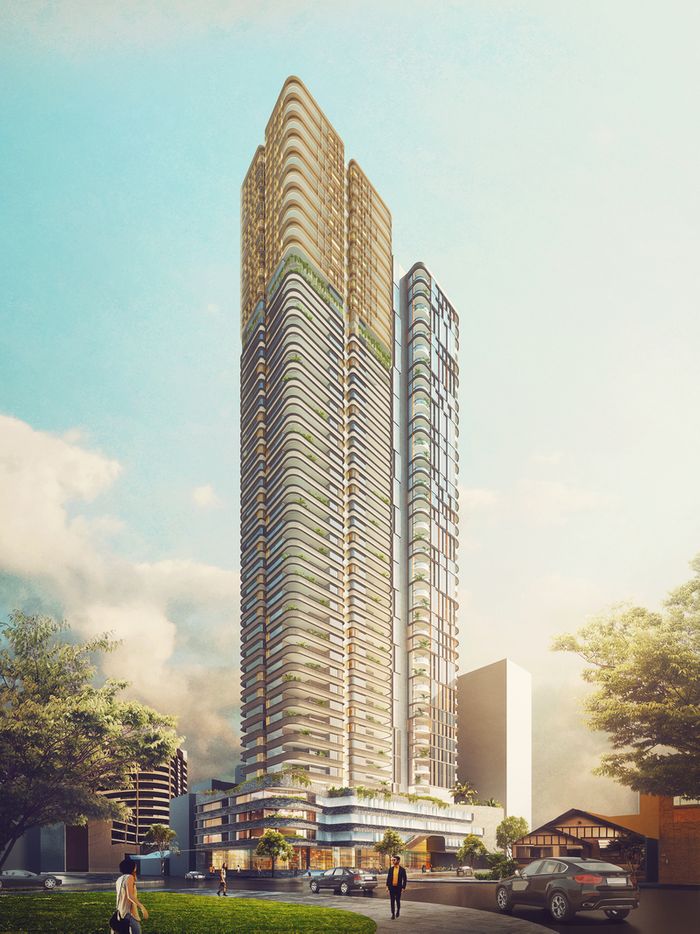 Aland intends to extend its previously permitted mixed-use complex in Parramatta by eight floors, bringing the total height to 47 stories.
The eight stories would be added to the middle of the 2020-approved Paramount on Parkes tower at 14-20 Parkes Street in Harris Park.
The extra floors bring the total number of flats in the project to 292 and include six levels of basement parking for 237 automobiles.
Stanisic Architects produced plans that included ground-floor shops, office space on levels 40 to 46, and community rooms above the podium and rooftop.
The removal of the five- and two-story commercial buildings on the 2800sq m property, which also faces Wigram Street, has already begun.
In 2017, Aland paid $40 million to CWG International for the site, which had already been cleared for a similar 44-story skyscraper.
In April, Aland commissioned a Lego model of the tower as part of its promotional effort.
For a portion of the 2021 season, this model was on display at the Parramatta Eels' home games.
Ryan Lane, Aland's head of development, stated this would be the company's premium flagship project, with a completion date of early 2023.
The Covid outbreak forced the western Sydney developer to halt work, affecting 145 direct employees and over 1000 subcontractors "severely."
Aland is currently constructing approximately 1450 homes across five major construction sites in the local government areas of Blacktown, Liverpool, and Parramatta.
Schofield Gardens, The Hoxton in Liverpool, and Costello in Edmondson Park are among Aland's ongoing projects.
From August 11 to September 27, construction sites were at half-capacity, then restored to full capacity.