29 Apr 2019
Airport investment — driving growth and community connection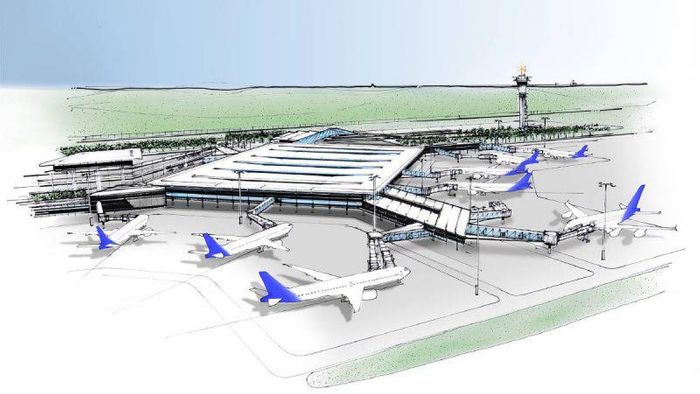 The economic connection and community connection is at the heart of all effective infrastructure. For Airports, the connection provided is increasingly becoming a part of how we live our lives and how it can support the nation's economic growth. The Australian Airports Association (AAA) conducted a study and found that airports add $34.6 billion in economic activity and $32.3 billion in tourism activity – a huge contribution to our economy. This comes as no shock due to the concentrated efforts by airports to invest to meet the immensely various needs of the millions of passengers they serve every year.
It is clear that airports have to be flexible and keep up with the constantly changing pieces of infrastructure. Airports are forced to invest to keep with the pace of growing demand but also invest to meet the technological and infrastructure requirements of modern aviation. In the last 17 years, airports have invested $15 billion in improvements. For example, $10 billion has gone into aeronautical upgrades allowing for the larger aircraft and increased airlines in the market. The rate of investment is not slowing down, in the next 10 years, there is expected to be a further $20.6 billion investment into the improvement of airports.
Sydney Airport was praised by the Board of Airline Representatives of Australia (BARA) for its approach to air services agreements, which includes the establishments of KPIs monitored and reported on as a way to track ongoing engagement with airlines. Furthermore, the airport in Perth has announced a decrease in airport charges to airlines that use Terminal 2. However, it is important to note that the process of ensuring the investment is fit for purpose and meets the needs of the future is a complex problem that requires complex solutions. Investments in Airports need to be planned for the needs of their community many years in advance, ensuring that the improvements and upgrades allow for increasing passengers and new/changed routes and services. It is therefore essential that these improvements have a responsive design that can meet the needs of today while being able to cater to the future needs too.
Technology has played a big role in how airport processes are managed, with real-time, data-driven decision making becoming the norm. Although this increase efficiency as well as the consumer experience, it also requires continued investments to ensure the airports have the necessary and appropriate technology.
On the other hand, global events and a stricter security environment has changed the way we fly, again adding to the cost of airports. While this ensures the safety and security of travellers, it is a feature that many airports in Australia are grappling with.
Meanwhile, global events and a changing security environment have transformed the way we fly, leading to increased costs for airports. While adapting to this environment is absolutely essential to ensure the safety and security of the travelling public, this is a reality many of Australia's airports are grappling with. Investment in new security requirements for regional airports, for example, will come at a significant cost relative to their existing budgets. While the Federal Government has established funding for the purchase of new equipment, there will be ongoing maintenance costs and resourcing needs that will have to be met over and above regional airport's existing costs.

There are currently 4 airport runways that are planned or under construction, not including the new Western Sydney Airport. When complete, these projects will allow for increased capacity in the local market to support the city's growth, benefitting the individual communities. However, collectively, they represent a significant increase in capacity across the nation, ensuring our aviation network is best positioned to meet growing demand, facilitate new services for passengers and support growing connectivity for businesses with operations or trade relationships overseas.