09 Jul 2021
Adelaide's New Women's and Children's Hospital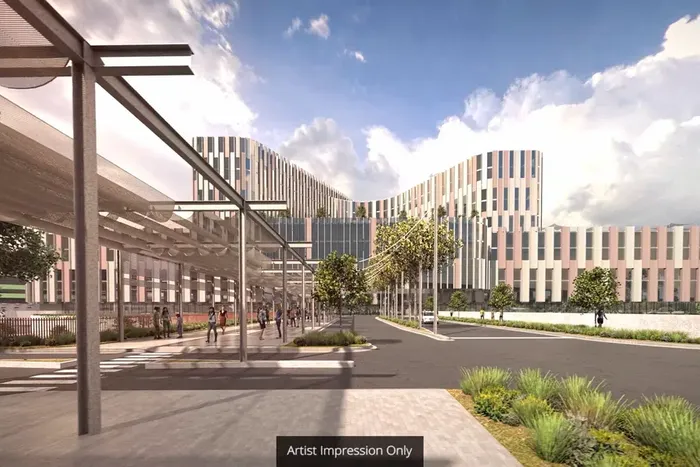 The concept ideas for a new $1.95 billion Women's and Children's Hospital in Adelaide have been revealed by the South Australian government.
The hospital, which will be co-located with the Royal Adelaide Hospital and Adelaide Biomed City on Port Road in the center city, was designed by Woods Bagot in collaboration with Bates Smart, Jacobs, and UK practice BDP.
According to Woods Bagot assistant principle Edwina Bennett, the co-location will "maximize the potential" of both hospitals.
The new Women's and Children's Hospital will include 500 treatment rooms, 170 outpatient consultation rooms, 14 women's assessment service treatment rooms, and two air bridge links to the Royal Adelaide Hospital's Intensive Care Unit and helipad.
The hospital's proximity will make it easier for adolescents to transfer to adult services.
With its closeness to Adelaide Biomed City, the new hospital will also offer improved mental health treatment facilities as well as expanded education, training, and research capabilities.
Children and their families will be able to enter the Adelaide Park Lands through a new bridge over the rail line.
"This provides both a place to play as well as aiding healing and recuperation for children, women, and their families visiting and spending time at the hospital," said Matthew Holmes, Jacobs' global solutions director of health infrastructure.
"We've paid special attention to maximizing the facility's connection to Country in order to deliver a comfortable and unique health-care environment for all users."
The design responds to the hospital's multi-faceted role as a workplace, refuge, assembly point, "accidental playground," and landmark, according to the architects, who drew on the design team's cumulative experience in a variety of industries to create an integrated health campus.
Bennett says, "From the beginning, teamwork and innovation have guided our approach to this huge undertaking." "We've come together as a team to challenge the standard and create a space dedicated to more than just health."
The new Women's and Children's Hospital will be the first in Australia to use 100% electricity for all services, including heating, hot water, and kitchen functions, saving 2,178 tonnes of greenhouse gas emissions annually.
The government of South Australia has pledged to a 100 percent renewable electricity grid by 2030, making the new Women's and Children's Hospital the most sustainable hospital in the country, according to energy minister Dan van Holst Pellekaan.
"For more almost 140 years, the WCH has provided great care to millions of South Australians, and now it will have the facilities to match," Premier Steven Marshall said.