24 Feb 2022
A Surfers Paradise 35-Storey Tower is Approved to Construct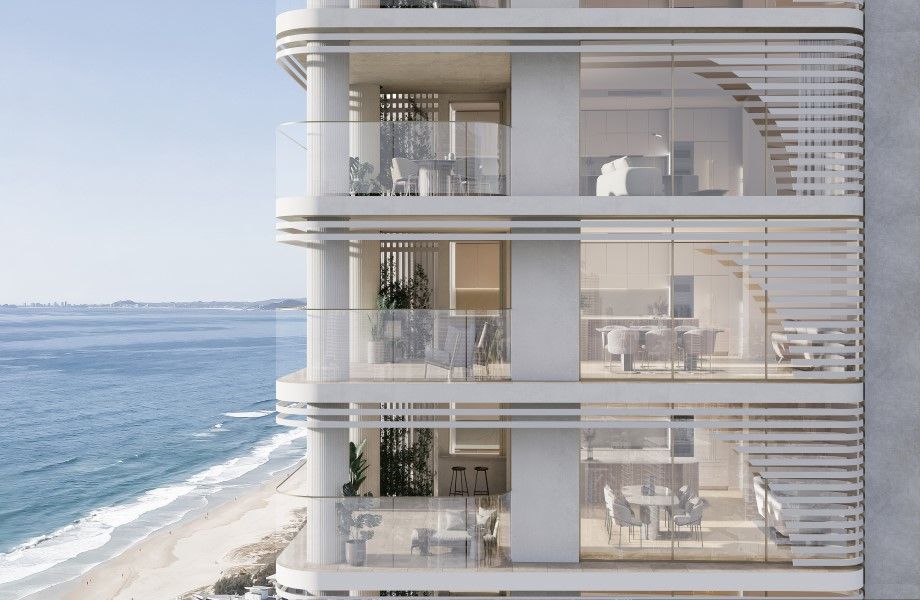 A $290 million Gold Coast skyscraper has been approved for one of the Glitter Strip's main roadways, demonstrating the desire for more room in residences.
In August 2021, the Gold Coast City Council approved plans for the Gallery Group's 35-story Chalk project on a 2064sq m property at 203-211 Surf Parade in Surfers Paradise.
From level six, there will be 76 three-bedroom apartments, 36 of which will have between 275sq m and more than 300sq m and will be priced from $2 million; and 24 two-bedroom apartments with up to 119sq m will be priced from $971,000.
The bigger penthouse residences, which are located on levels 19 and higher, start at $3.6 million.
"We wanted to provide a degree of open-plan living and spaciousness that is normally unheard of in apartment living," Barclay added.
"To put this in context, the typical Australian home is 235 square meters, making it the world's biggest residence."
One of the by-products of the worldwide epidemic has been an increase of owner-occupiers in top sea- and tree-change destinations, with the Gold Coast among the most desired.
"The pandemic rearranged many lives; we're looking for bigger houses, more flexible homes, and for some, a second home," Colliers managing director of residential Peter Chittenden said.
"The increasingly well-publicized attraction of many coastal and regional locales has changed demand for a wider range of suburban sites, as well as a big desire for premium houses and flats."
"Over the last six months, we've seen a surge in demand for larger, higher-quality apartments, with sales above $10 million reaching new highs."
"While open borders will enhance CBD demand even more, we believe that this level of high-end demand represents a new and timely degree of sophistication."
A residents-only full floor with a gym, steam room, pool deck and pool, spa, grills, teppanyaki bars, fire pit, and cabanas is also available at Chalk.
There will also be a business center with a boardroom and workstations, as well as a cafe on-site.