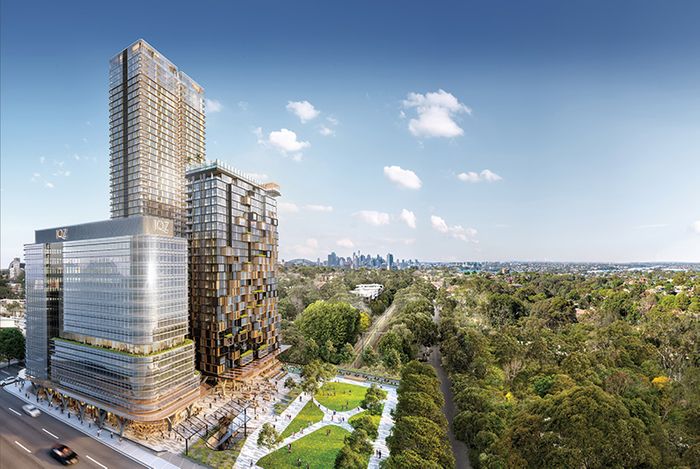 88 by JQZ. Luxury Apartments 700 Units and 30,000sqm Commercial & Retail in St. Leonards. Anticipated Completion Date 2023.
The focal point in St Leonards' monumental urban transformation, Eighty Eight By JQZ places residents front and centre to transport, leisure and absolute luxury. Whilst breathtaking Harbour and City Skyline views take centre stage in the apartments above, at ground level a vibrant new retail and dining precinct, supermarket, Civic Plaza and public library will for the first time bring CBD style living to the North Shore.
PROJECT DETAILS
Address: 88 Christie St St Leonards
Project value: $1,600,000,000.00
Anticipated completion date: 2023
Development size: Approximately 700 units + 30000sqm Commercial / Retail
Project features: Luxury Apartments, open air Civic Plaza, modern retail and dining retail precinct. A major supermarket and a brand new Public Library will be one of the most advanced in the country.