01 Nov 2021
$750 Million Sustainable Built-to-Rent to be Launched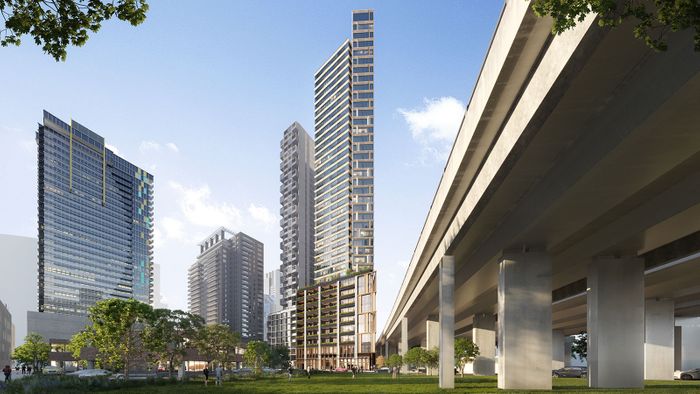 Samma Property Group has teamed up with investment firm Brightlight to launch a new 'Designed to Rent' (DTR) concept in Australia, which is touted to be the first of its type.
Between 2022 and 2025, the collaboration will build 1412 flats for roughly 2800 people across four complexes. Samma will roll out a hybrid model called "designed-to-rent" as part of a new partnership with investment firm Brightlight, which the joint venture partners claim will be the first of its type in Australia.
The concept will offer "high-end" inexpensive inner-city residences with a 7-star NatHERS rating and 5-star green star certification, aimed at millennials aged 25 to 45.
This new concept promises to build "engaged communities" that are inclusive and overcome the drawbacks of inner-city high-rise developments like isolation or a lack of social interaction between residents, landlords, and agents.
Samma and Brightlight want to examine community ties, environmental certifications, and resident health and wellness in order to determine the long-term impact and well-being of tenants.
Its first project, set to start early next year, will be a 1000-square-meter site at 65 Haig Street in Southbank, which the developer purchased for $12.5 million in September 2020.
The first project will be followed by three more shovel-ready projects totalling 1400 apartments—sites have already been bought and permit processes are underway.
More than 2800 people will be housed in the four residential complexes, which will be built and delivered between 2022 and 2025.
By 2028, a total of 3100 apartments could be created in 11 new buildings for $1.7 billion, according to Samma's long-term vision.
Director of Samma Property Group Simon Abdelmalak said the company saw a "noticeable gap" in the build-to-rent market and decided to try something new.
"We are changing the way people can interact while they rent before they buy," Abdelmalak said.
"While we have seen rapid growth in the build-to-rent space, we are yet to see developments that encourage measurable connection, especially as rates of loneliness continue to rise.
"Samma's partnership with an impact firm like Brightlight, who are focused on the delivery of the UN Sustainable Development Goals, presents an unprecedented opportunity to offer residents authentic and meaningful connections and genuinely improve health and wellbeing."
Samma and Brightlight will track effect and well-being over time by evaluating community ties, environmental certifications, and tenant health and well-being. Beneficial outcomes will be determined by conducting independent surveys of inhabitants to determine the project's goals for improving residents' well-being.
Brightlight Head of Investment Management and Co-Portfolio Manager Simba Marekera says, "Build-to-Rent is a maturing asset class within Australia, that is addressing a gap between conventional residential renters and home ownership, which is leading the demographic changes of home ownership in Australia".
"The way we live in capital cities has changed dramatically in the last ten years with a shift towards different housing formats that fit the evolving needs of city dwellers," he says.