26 Apr 2021
600 Lonsdale Street Melbourne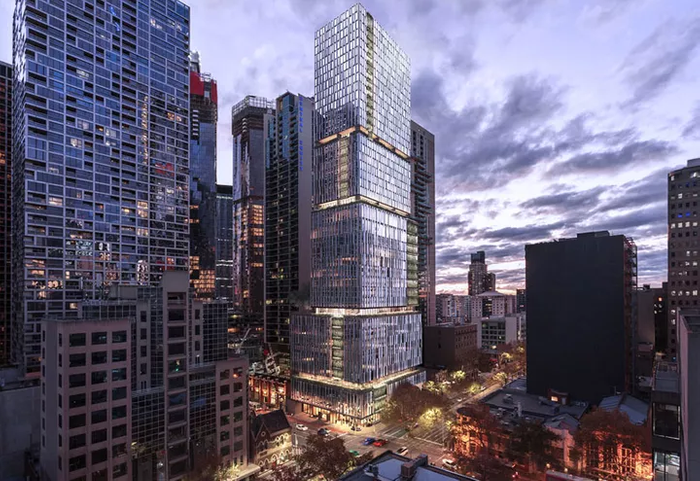 Plans for a 40-storey office tower on the corner of Lonsdale and King streets in the west end of Melbourne's CBD are moving ahead.
The $500-million building—set to comprise a hotel and A-grade office space—is backed by developer V-Leader.
Situated on a prominent corner in Melbourne's legal precinct, the 42-story building will comprise 24,400sq m of A-grade office space, a 280-key boutique hotel, amenities, and retail space.
V-Leader secured the existing 600 Lonsdale building in May 2018 after 15 strata owners sold their share in the building for $48 million. A total of $52m was paid for the Lonsdale Court building after the final strata owner moved to sell a year later.