08 Mar 2021
5 & 7 Parramatta Square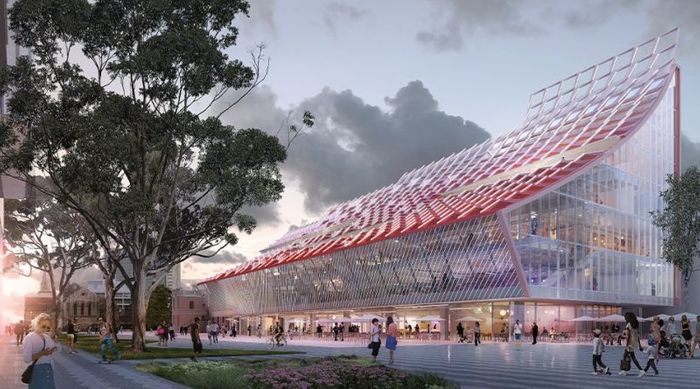 5 & 7 Parramatta Square. The $105m Development for The City Of Parramatta Council Is To Be Constructed by Built. With Architects From Manuelle Gautrand Architecture, DesignInc Sydney and Lacoste+Stevenson Architects. Completion Date is Set for 2022.
The six-storey building for the City of Parramatta Council will include:
A world-class public library at the forefront of technology, and a permanent home for a significantly enhanced City of Parramatta Library
A ground-floor foyer (the 'Urban Living Room') with concierge, visitor services, Council customer services and a cafe, as well as spaces for live performances and cultural activities
Community collaboration and creative spaces with associated programming and available for hire
The new City of Parramatta Council Chambers
The building will house a Discovery Centre and cultural heritage spaces which will include interactive displays and exhibitions and an Aboriginal Keeping Place for local Indigenous objects. A Research Lab and professional services will provide access to Council's cultural heritage collection, and cultural programs.
The sustainability components of this project with include:
Operational net zero emissions from day one through City of Parramatta's renewable electricity power purchase agreement along with the removal of natural gas
Climate resilience through a design that mitigates the shocks and stressors of climate change impacts
A 6 Star Green Star pathway will include:
Energy savings of 30-35% from mixed mode ventilation through operable facades
Water savings on the order of 75-80% by removing cooling towers, capturing and re-using rainwater and efficient fixtures
source: https://www.built.com.au/projects/5-7-parramatta-square-nsw