28 Feb 2022
$30M Plan for Sunshine Coast Community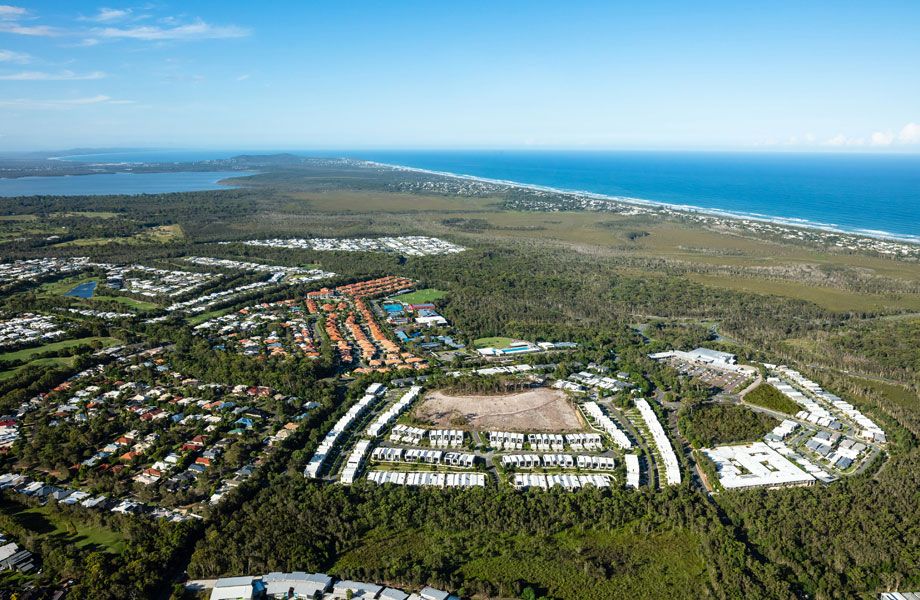 Cube Developments has submitted plans for a $30 million home development in Queensland's coastal town of Peregian Springs.
At the little oceanside town just south of Noosa, a Sunshine Coast developer plans to create a new masterplanned home and land project with "luxury" property lots.
It comes as the Sunshine Coast's burgeoning lifestyle property market—now one of the country's most popular destinations for visitors, tenants, and remote workers—continues to drive demand.
The greenfield project was filed as a joint venture with McNab, a Queensland-based construction company.
To provide bigger lots, the joint-venture partners have lowered the density of the planned project from an existing development application approval.
Instead of the 50 townhomes initially planned for the 2.79ha property on Pavilion Drive, they are building 33 lots ranging in size from 500 to 800 square meters.
The community, to be known as Lumeah, will be one of the final options for freehold property in the Peregian Springs region, according to Cube Developments director Scott Juniper.
"[The village] will be located within the well-established neighborhood of Peregian Springs, just a short distance from some of the Sunshine Coast's greatest beaches," Juniper added.
"The bulk of the blocks have picturesque outlooks with magnificent ocean vistas."
The development proposal comes after the developer's success with another project in the queue in Birtinya, farther south, near the Sunshine Coast University Hospital.
Cube has sold out of its next residential skyscraper at Seasons and is already planning another.
Over the course of six months, the developer achieved $40 million in sales, with 54 two- and three-bedroom units sold over an eight-story skyscraper designed by Cottee Parker.
The 150-apartment project at 1 Prosperity Drive in Birtinya, on a 6000-square-meter plot, is one of many in the largely undeveloped area between Mooloolaba and Caloundra.
In November, the developer purchased four super lots totaling 9000 square meters at Cardinal Place, with intentions to build 245 flats on the site.