17 Oct 2022
$2.6b Sydney Gateway Project Hits 50 Per Cent Completion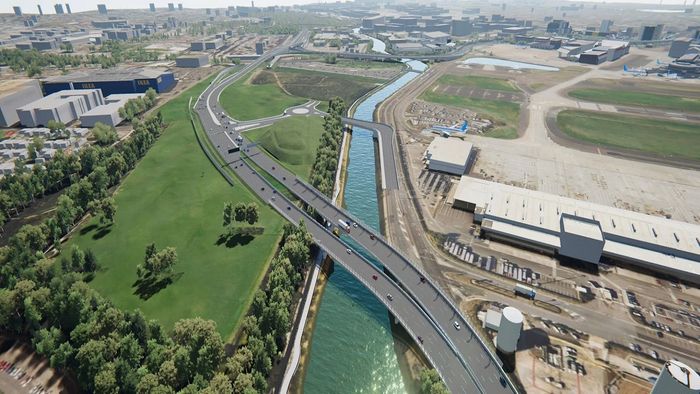 The $2.6 billion Sydney Gateway project has reached a significant milestone that will change how drivers get to and from the Sydney Airport region.
The installation of the recognisable twin arch bridge over the Alexandra Canal in Tempe is scheduled to start after construction on this huge transportation project is 50% complete.
According to NSW Treasurer Matt Kean, this massive project is on schedule, within budget, and creating lots of jobs, which is a significant economic stimulus.
"Sydney Gateway will generate and support more than 4,000 jobs across the construction and manufacturing industries in Sydney and regional NSW over the life of the project," Mr Kean said.
"This includes providing opportunities for 430 young people, more than 500 women and 130 Aboriginal people, which are all well above industry benchmarks.
"This means these people are learning and applying the technical skills needed to build world-class infrastructure here in Sydney."
Rob Stokes, the minister for infrastructure, cities, and active transportation, claimed that the project plans had been improved in response to public input.
"The Sydney Gateway project includes a new three kilometre pedestrian and cycle path along Alexandra Canal, creating a transport link for those who want an alternative way to travel to or from work or home," Mr Stokes said.
"This is another example of the NSW Government's commitment to delivering city-shaping projects as part of the $76.7 billion transport infrastructure investment across the state over the next four years."
The construction of the first of the two arch bridges that will link St. Peters Interchange and the International Terminal will be the main focus during the coming months, according to Natalie Ward, Minister for Metropolitan Roads.
"Sydney commuters are now another step closer to faster and more reliable trips from St Peters Interchange to Sydney Airport, the M5 and the Eastern Distributor as this transformative project hits the halfway mark," Mrs Ward said.
"The foundations have been laid, and workers will soon embark on the major engineering feat of putting together the 3,000 tonnes of 100 per cent Australian steel to form these eye-catching bridges."
The project is on track to open to traffic in late 2024.