10 Mar 2022
$2.16bn Contract Awarded to Deliver the Second Stage of Tunnelling of Sydney Metro West Project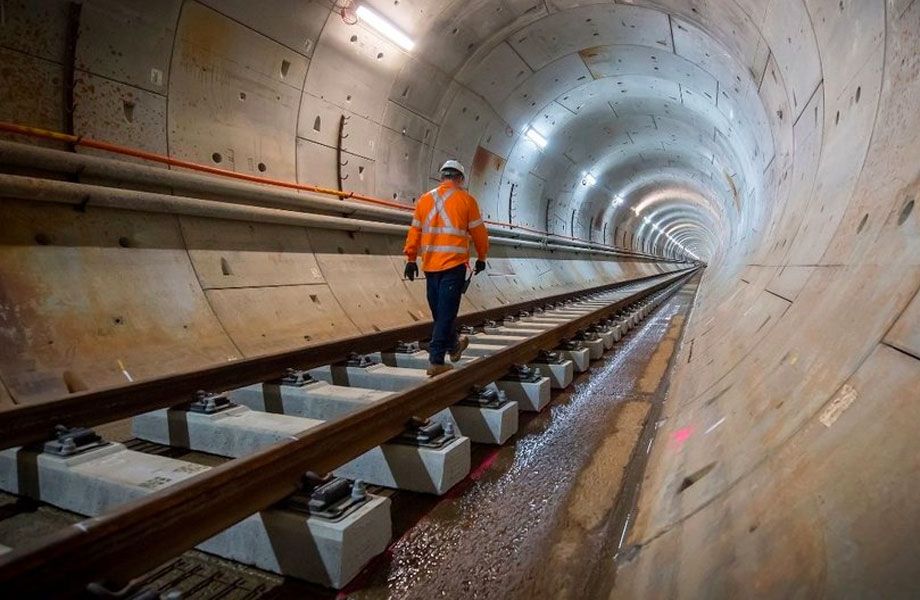 The government of New South Wales has granted a $2.1 billion contract to complete the next stage of the Sydney Metro West project.
The tunneling contract for a 9-kilometer leg of the project, which includes twin metro rail tunnels between Sydney Olympic Park and Westmead, will be handled by the Gamuda Australia and Laing O'Rourke consortium.
A partnership comprised of John Holland, CPB Contractors, and Ghella Australia was chosen ahead of Gamuda and Laing O'Rourke.
Gamuda, a $3.7 billion engineering, infrastructure, and property behemoth with 5000 employees and a stock exchange listing in Kuala Lumpur, employs around 5000 people.
Laing O'Rourke is a multi-national construction and engineering firm that works in the United Kingdom, the Middle East, and Australia. It specializes in asset management, construction, and engineering services.
It is the infrastructure project's second major tunneling package, with construction on twin tunnels connecting The Bays and Sydney Olympic Park already started after the contract given to Acciona Ferrovial joint venture last year.
Sydney Metro West is a new 24-kilometer metro line that will run between greater Parramatta and Sydney's central business district.
Stations will be constructed in the Sydney CBD at Westmead, Parramatta, Sydney Olympic Park, North Strathfield, Burwood North, Five Dock, The Bays, Pyrmont, and Hunter Street.
By mid-2022, the partnership expects to break ground with a tunnel-boring machine that will launch from Rosehill and dig toward Sydney Olympic Park before returning to Westmead.
The contract is planned to be completed by the end of 2025.
The third and last stretch of tunneling for which the state government has shortlisted prospective contractors is the eastern tunnelling package.
The eastern tunnelling package will see tunnel-boring machines pass Johnstons Bay beside the Anzac Bridge, then go to the new Pyrmont station, down and under Darling Harbour, and finally to Hunter Street in the CBD, between Wynyard and Martin Place.
By the end of 2022, the complete tunneling package contract should be granted.
The contract for the Western Sydney Airport line, which is part of the future Sydney Metro, has also been granted by the state government.
CPB Contractors and United Infrastructure were awarded a $540 million contract to deliver roughly 10.4 kilometers of surface and civil alignment work.
St Marys will be connected to the planned Aerotropolis at Bradfield through the proposed Western Sydney International Airport via a 23-kilometer driverless metro line. Along the alignment, six stations will be built.
The $650 million contract to finish the primary bulk earthworks for the new international airport is now being carried out by Lendlease engineering and joint venture partner CPB Contractors.