01 Oct 2021
$145 Million Build-to-Rent Campus to Transform Inner City Art Precinct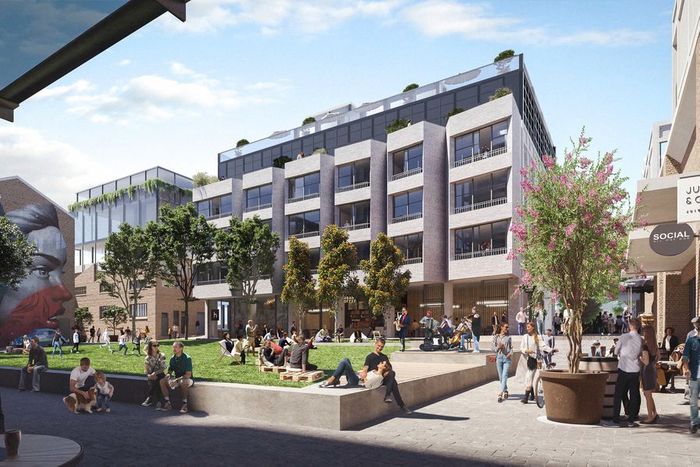 Precinct 75 in Sydney's inner west will be transformed into a $145 million, 230-apartment build-to-rent campus.
Home purchased the site in November 2020 for more than $84 million with the intention of redeveloping the industrial zone, preserving many of the gritty brick buildings but also creating three new buildings to assist solve Sydney's housing affordability.
The projected reconstruction of Precinct 75, which is currently home to 12 heritage buildings leased to creative and light industrial tenants, was designed by Cox Architecture.
In the heart of St Peters, a historic industrial neighborhood that has steadily been urbanised, the 15,240sq m site straddles Mary, Edith, and Roberts streets.
The proposal would contain 330 build-to-rent apartments spread out among three new and one partially retained buildings, as well as 2,144 square meters of light industrial and commercial space on the ground floor. The heights of the buildings would range from two to nine stories.
A new central green space and a series of through-site links planned by landscape architect McGregor Coxall would tie the precinct together, while another four buildings would be renovated to provide another 14,573 square metres of commercial and light industrial floor space.
The Inner West Council Artist would manage a specialized artist's studio on the ground floor of the existing Building 6. It would be constructed as a versatile facility that may be used for a number of creative purposes, such as arts and crafts workshops, a flexible gallery exhibit area, and artist studios.
"Conceptually, the site can be viewed as two equal halves, residential and commercial/ light industrial, stitched together by an activated ground plane and extensive public realm improvements," Cox Architecture states in planning documents.
"The structure of the masterplan aims to create a precinct which delivers a high level of amenity, legibility, and permeability throughout the site."
Makers Way, a new spine for the site that provides pedestrian and vehicular access between Mary and Edith Streets; The Commons, a large and unobstructed landscaped area in the center of the site; and The Garden, a pocket park to the south of the site where the residential buildings are concentrated, are the three key shared spaces proposed.
Should the $145 Million project is authorized, it will be built in two stages, with new residential buildings taking precedence.