15 Jun 2021
$1.15bn Pledge For Bradfield, Sydney's "Third City Centre"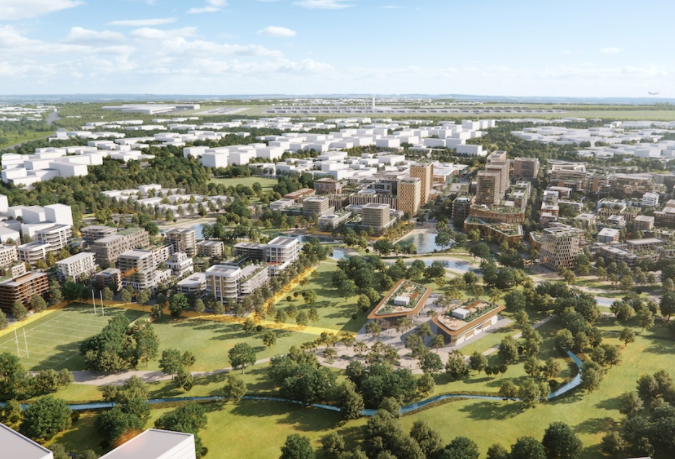 Construction on Sydney's newest city centre will begin before the end of the year, with the NSW government releasing first images of how it will look.
The government today announced $1.15 billion to kickstart building on Sydney's third city centre, to be known as Bradfield.
It will be situated near Bringelly in Sydney's south-west, on the doorstep of the new Western Sydney International Airport.
The funding over four years will see basic infrastructure and remediation of the 114-hectare site in preparation to attract private investment from major manufacturing and engineering firms.
Premier Gladys Berejiklian said she wanted people living in Parramatta to be able to look west for job opportunities.
"These grasslands behind us will become the advanced manufacturing capital not just of NSW, but of our nation," she said.
"What is now a field of paddocks will become a field of dreams.
"Once the buildings are up, once the major organisations locally and internationally are here working away, thousands and thousands of jobs will be created."
The funding will also help to create a key Indo-Pacific economic hub, unleashing international investment in advanced manufacturing, aerospace and defence, agri-business, pharma, freight and logistics, health and education.
Minister for Western Sydney Stuart Ayres said it was a significant day in bringing the best jobs in the world to Sydney's west.