CPD Accreditation - Formal and Informal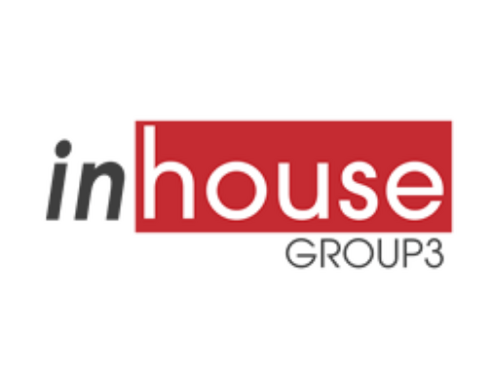 In 2020, Sydney Build Expo will provide over 300+ presentations taking place across 21 summits on 8 stages. There is ample opportunity to get your CPD points at Sydney Build 2020.
We would like to thank our Construction CPD Accreditation Partner InhouseGroup3 for once again helping arrange accreditation for attendees with formal and informal CPD points. The full details of the accreditation for each session will be released as we get closer to the expo.
To attend any of the sessions, make sure you register yourself for a free ticket and attend the full session. There will be an accreditation representative who will collect your information and help you process the points. You will then be contacted after the show to help arrange your CPD points.
Have a look at the amazing sessions below!
How Does It Work?
The sessions at Sydney Transport & Roads and Sydney Build Expo are all free to attend and are approximately 30 minutes long. Due to the timings of the sessions, the CPD points available from these sessions are informal.
To claim the points from the sessions you must ensure that you are present for the full session. There are representatives from InHouseGroup who will be checking to see that you have attended the full session. Once the session is over, you must get your registration badge scanned with the representative.
You will be notified once your points have been registered, however, this process takes a little time. We kindly thank you for your patience during this period.
If you have any questions, don't hesitate to contact olga.tsoy@oliverkinrossevents.com
What are Informal CPD Points?
Informal CPD points come from practicing an activity that are already undertaken in the normal course of practice or employment and doesn't require any further assessment. These points can be attained through the following ways:
- notes and professional magazines
- talks and presentations
- visits to buildings and exhibitions
- conferences
- involvement in mentoring programs
- participation in professional committees and advisory groups
About InHouseGroup3
At InHouseGroup3, we follow a simple philosophy: to focus on excellence in delivering high quality services for the design and building industry, based on strong and authentic relationships. This philosophy is augmented by our three branches of services: CPD – Events, On-Site Presentations and Workshops.
We aim to facilitate the connection and communication of people in the building and design industry by offering a full suite of high quality services and providing Continuous Professional Development services to architects, designers and builders.
Continuing our efforts to strengthen the collaboration between professionals in the design and building industry, as of January 2018, InHouseGroup3 plans to launch The Architectural Marketplace. The Architectural Marketplace provides a platform for professionals to showcase their products/services to their specific target audience, to further build lasting relationships with architects, designers, and builders while expanding our market possibilities throughout Australia.
Check Them Out:
Website: https://www.inhousegroup3.com.au/
Facebook: https://www.facebook.com/IHG3page/
Phone: +61 438 614 218
What's On at Sydney Build 2020?
Sydney Build Main Stage (SB)
Contractors & Subcontractors Summit
Architecture & Design Summit
The Digital Construction Stage (DC)
Geospatial Summit
Digital Transformation Summit
Disruptive Technology Summit
BIM Stage (BIM)
BIM Summit
The Future of Construction Stage (FC)
Day One
Construction Outlook: Forecasts & Tenders
Reconciliation In Construction
Modular & Prefab Summit
Day Two
Women in Construction Summit
Sustainable Construction Summit
The Building Management Stage (BM)
Day One
Fire & Safety Summit
Non Conformance & Defects Summit
Day Two
HVAC & Facilities Management Summit
Property Management Summit
Sydney Transport Stage (ST)
Sydney Metro & Rail Summit
Sydney Roads, Transport & Traffic Summit
CIVENEX Infrastructure Management and Engineering Stage (IME)
The Government Policy Summit
The New Infrastructure Summit
CIVENEX Government and Infrastructure Stage (G&I)
The Asset Management Summit
The Engineers Summit
Other InHouseGroup3 Events
Below is an overview of other events being hosted by InHouseGroup3. We'd recommend checking out their events calendar for the most up to date information.